When we poked Coogee Manager Benny Hill for a cheeky spoiler of his soon-to-be-first baby's name, he told us he was gunning for 'Charlotte Bronte' so her initials will be CBH – Coogee Bay Hotel. That pretty much tells you everything you need to know about the carefree schooner-enthusiast!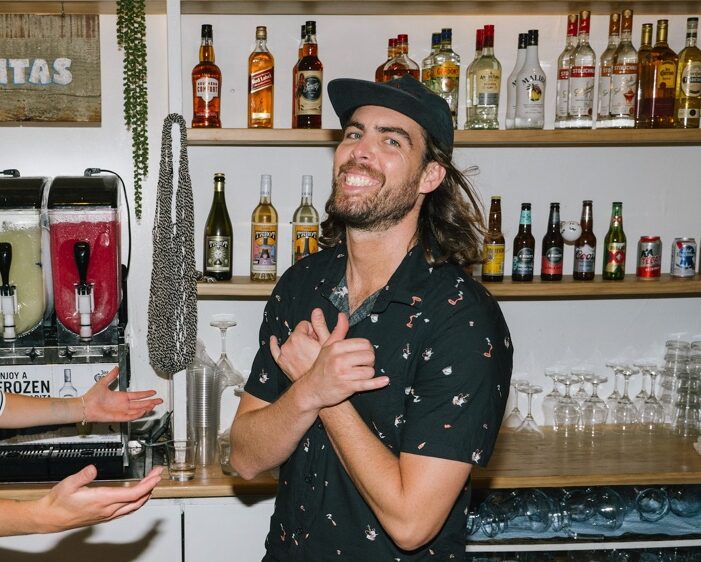 We kid, amigos. Beyond sipping on fermented miracle liquid in the second greatest institution in Coog (first being Beach Burrito, duh), you can catch Benny surfing Maroubra, relaxing at the beach with his partner Bron, or thrashing his mop around front-left at a gig. Or, of course, manning the Coogee Castle.
He's the tireless, she'll-be-right mastermind behind those epic parties at Coogee we're always banging on about. We caught up with Benny for the next leg of Tour de Burrito to find out what he's been up to lately (it weirdly includes beers), and how he's feeling about imminent Dad life.
G'day Benny, stoked to be here with ya. What's going on?!
Good to be here! Well I've got a day off so I went to Maroubra and picked up some resin to fix my board. And now I'm heading to Baby Bunting to pick up a crib. It's happening too quick dude. One of our friends is coming around tonight to help Bron organise the baby shower which is in a few weeks!
Sounds like a jam-packed day off! We've got to know straight off the bat, how did you snag the crown as King of the Coogee Castle?
I met some of the Head Office fellas through Surfing NSW when I was working there. Beach Burrito sponsored the company and I kept having super fun nights out on the beers with their crew and getting really rowdy. They needed a manager and it seemed like an awesome fit so I was like 'fuck it, I'll give it a crack'.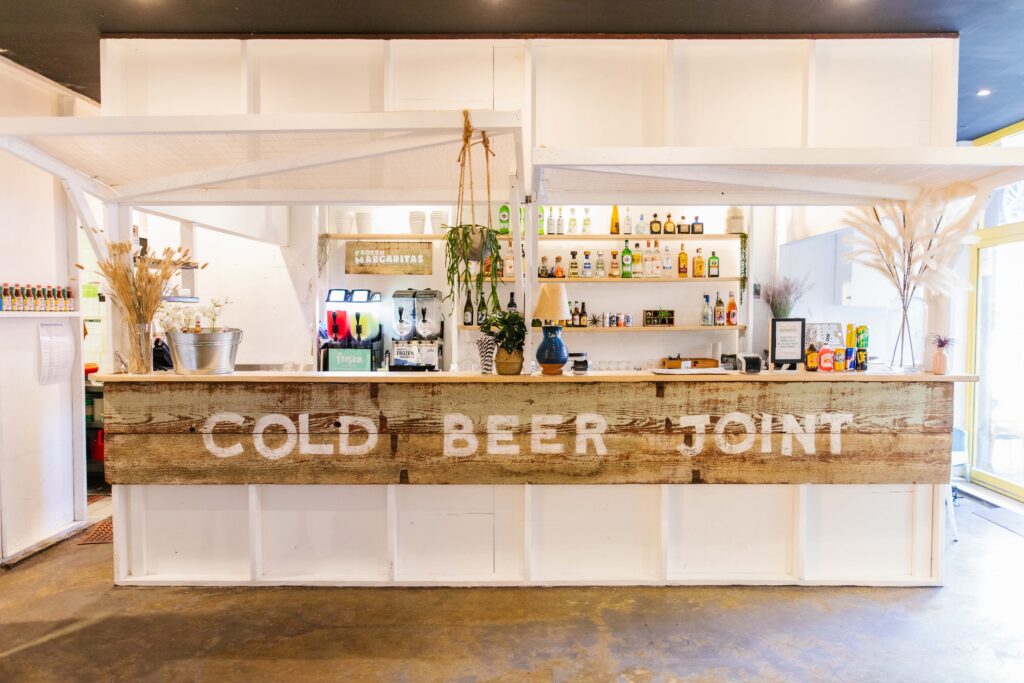 What a beautiful love story! You certainly gave it a red hot crack and have thrown so many unreal events and parties at the restaurant. Any standouts?
The Wombats one for sure! It was definitely the biggest we've done and was such an awesome group effort. Billy and the Wombats team came in and helped out a shit-tonne, and my staff were great. We had a huge set up – my mate who's a builder put together the pop-up clothing kiosk. Billy set up the stage and he got Pacific Avenue and Rainbow Riders to play who are both bloody epic. Loads of beers were had.
We could start a drinking game here for the readers, take a sip every time you mention beers. Could be dangerous. So, if you had total reign over the Coogee store for the night and money was no object, what would you do?
I reckon I'd do a similar set-up to what we did with Wombats, except Dune Rats would play, followed by a Peking Duk DJ set, and there would be no alcohol license *drink*. We'd go until 4 or 5 in the morning. We'd just keep going.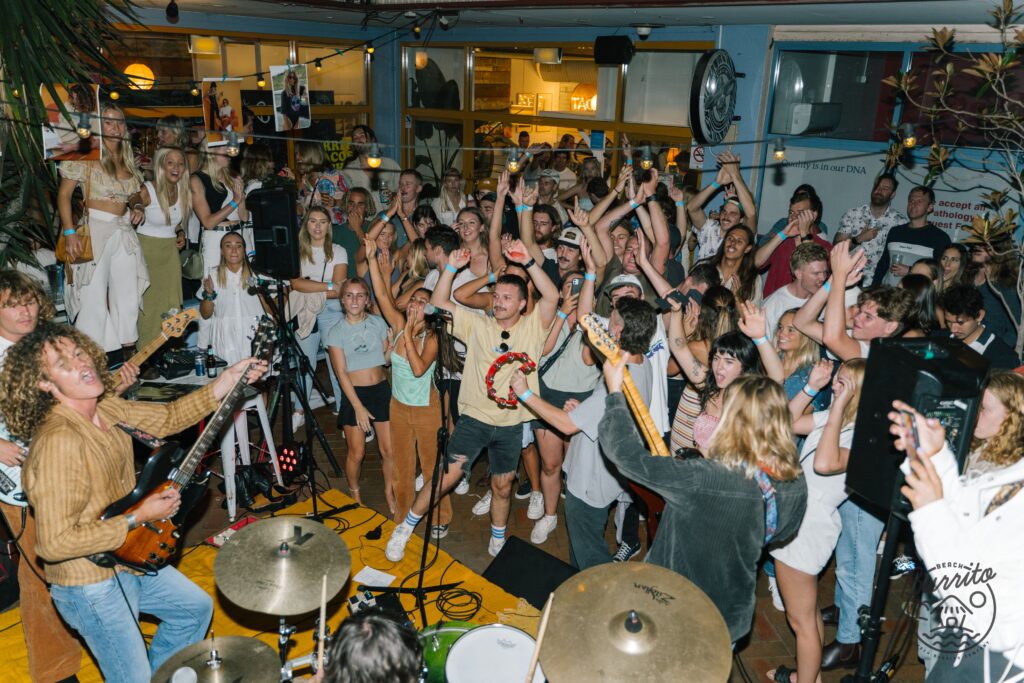 If you can pull that off we're 100% there. You obviously love music, been to any good gigs lately?
I just got back from Darwin actually! Me and my mates went up and saw Carl Cox and Eric Powell's Mobile Disco! And it was bloody wild. It was a little boy's trip, left the fiance at home, went to Carl Cox, then the afterparty was a bush doof out in God knows where. So King Carl is always a favourite and he's actually playing in Sydney a couple of days before the baby's due so who knows, might be able to sneak in round 2! If he's keen, I'll definitely put him on at Burrito for the afterparty. Can you guys slide into his DMs on the Beach Burrito Insta? Cause he won't see my message hahaha.
I think we need a blue tick to get that level of access mate 🙁 Aside from King Carl, if you could have dinner with one person, dead or alive, who would it be?
Steve Irwin for sure! And let's be honest we'd just have a good solid pub feed. A pub feed with Steve. Get a beer *drink* and a schnitty and talk some smack. I think he's an absolute legend, I remember seeing him as a kid at his zoo, I just love his work.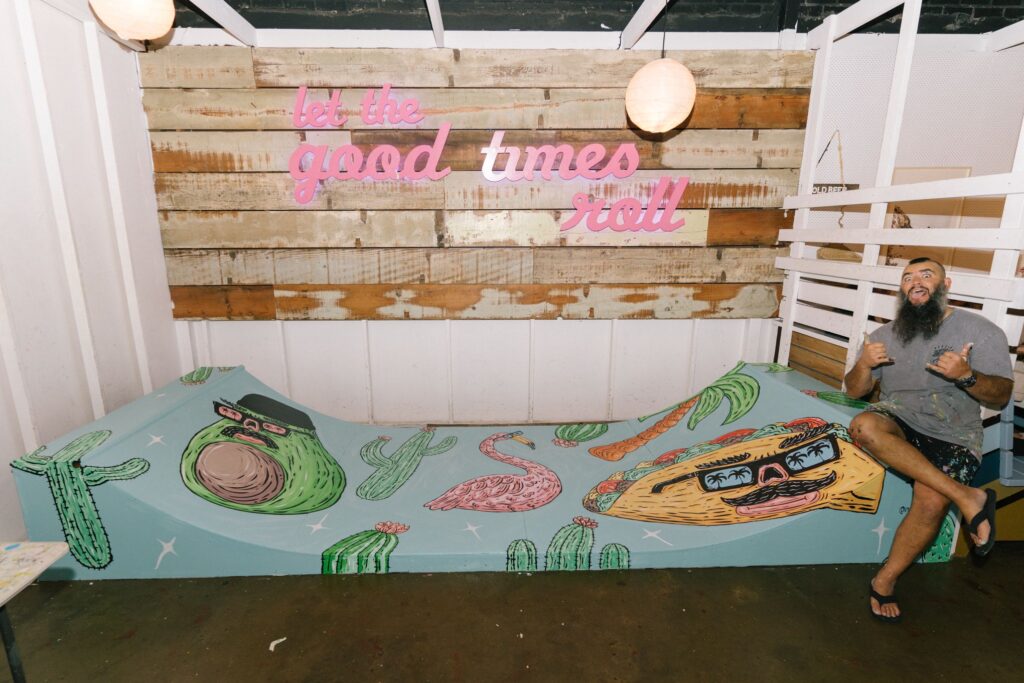 Bit of a wholesome one to wrap this burrito up… what kind of memories are you looking forward to creating with bub?
Probably travelling… going overseas to cool different places that are nothing like Australia. Like Africa, Sri Lanka, watching her froth out and learn about different parts of the world. I travelled heaps with the Navy, I was very lucky and I really miss travelling.
Sounds like a dream. Can't wait to see your family of long-haired hooligans hopping around the globe one day! In the meantime, we're stoked to have ya.
You can catch Benny behind the bar at Coogee most days. He'll also be slinging brews at an upcoming gig on Friday June 4th with local bands Mimi the Desert Pearl, Mordor and Star Generation!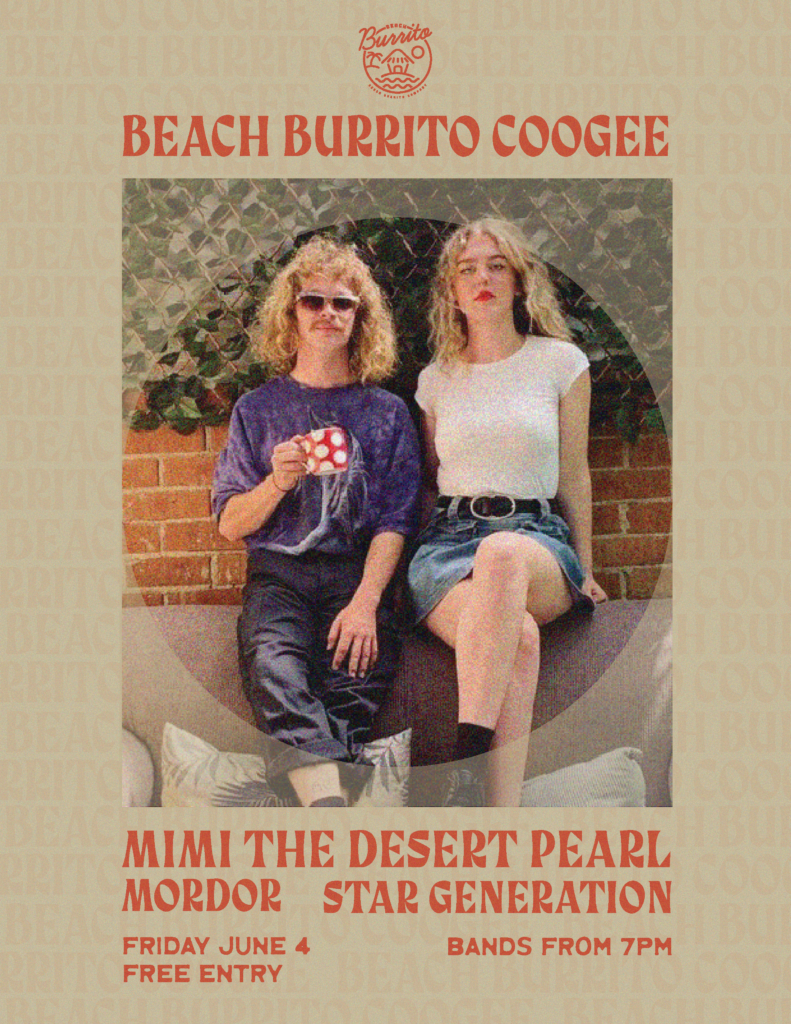 Words by Tess Fuller
Pictures by Tom Healy & Wade Whitington