There's no one we'd rather have greet us at our beachside shack in Glenelg after a sweaty Tour de Burrito spin sesh than Gemma Caven. She's just celebrated 21 loops around the hoop, making her our youngest store manager. What Gemma lacks in birthday candles she makes up for with her effervescent personality, initiative, and determination that would have Kim Possible absolutely quaking.
She's steered the boat at Glenelg steadily for over a year now with her signature oui-chef attitude, which is no easy feat considering the hurricane of taco-munchers that rip through the venue every day and night.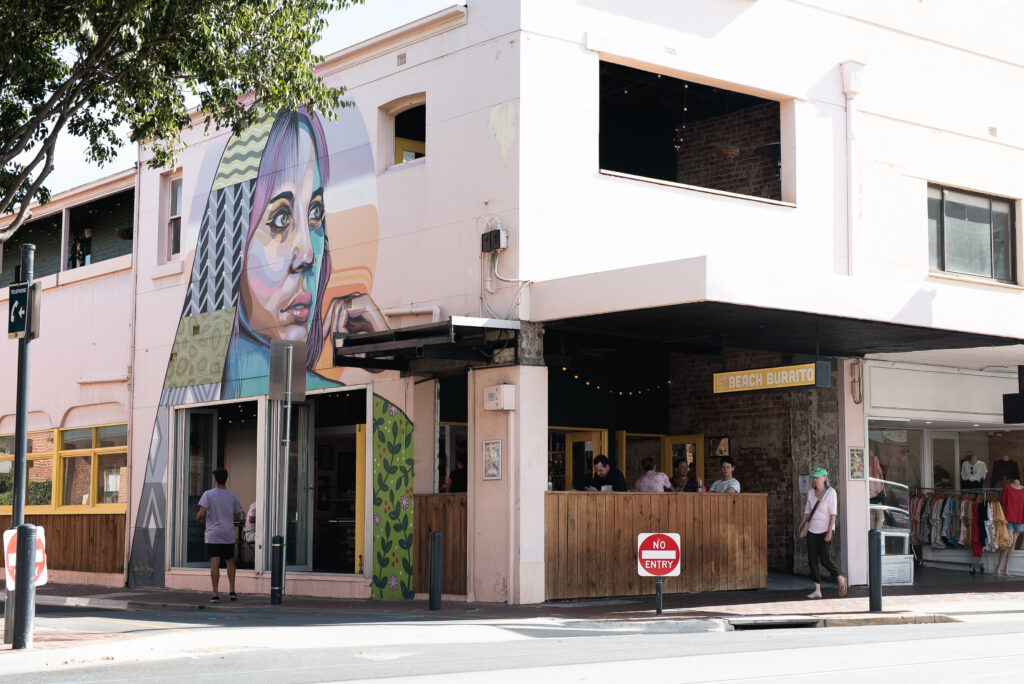 A self-proclaimed chatterbox, we've heard the only way to get her to stop talking is to put a meal and a beer in front of her. So, we decided to test the theory ourselves. Turns out we actually had heaps to chat about, so the mission was quickly aborted. Here's our convo with Gemma, the human spicy margarita (balanced, zingy, packs a cheeky kick of spice, gets you talking, guaranteed fun time, etc.)
Gemma, this has been a long time coming and we're beyond stoked to be with you! Take us back to the beginning of time (to when you started at Beach Burrito Glenelg).
Thanks for chatting to me guys! So, I started at Glenelg the week after my eighteenth birthday, which was December 2017. Such a great birthday present that was. I love the atmosphere and culture, so I just hit up the old manager at the time for a job and it was go-go-go from there. I honestly have such a fun time at work though, some of my best friends are from Beach Burrito and although they've left, I still hang with them outside of work.
So glad to hear it! What's been going on for you outside of work at the moment?
Well I'm studying law and media communications, which is two concurrent part-time degrees because it isn't offered as a double. I've had bloody 21st parties coming at me left, right and centre, and I've been having lots of coffee dates with mates in my downtime. An all-time favourite saying of mine is, "hey, who wants to get a coffee?". They all love it. But then when they ask me to hang out, sometimes I'm 'busy' but I'm literally just reading. They also love that.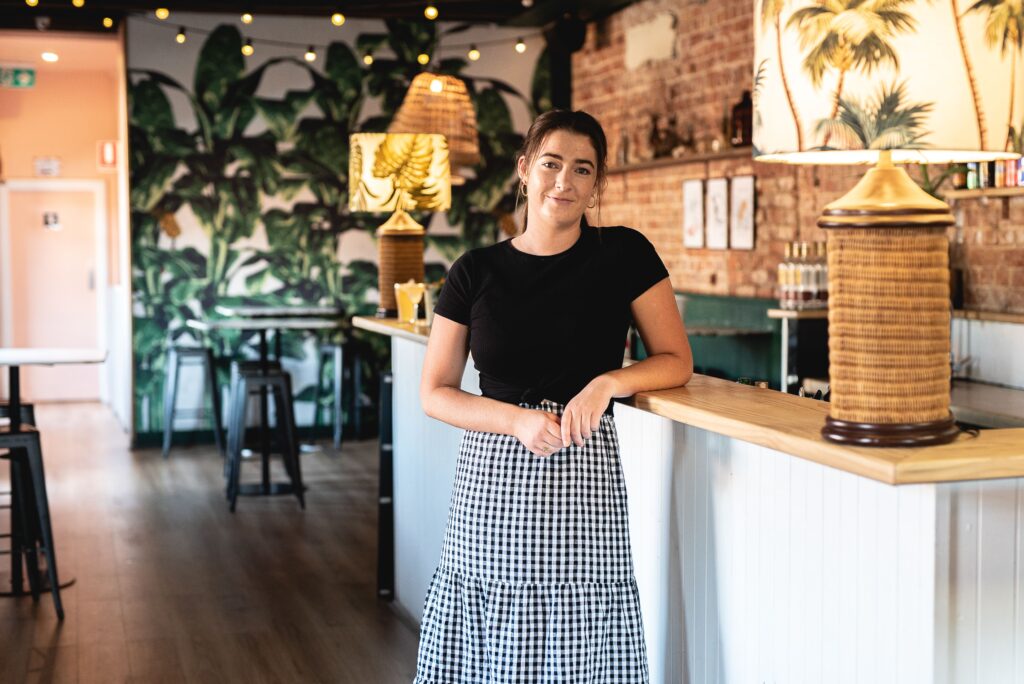 If we were to ask your mates, how do you think they'd describe you?
I feel like loud would be the main one, because they say it a lot. I was chatting to a workmate Declan the other day about something meaningless and he called me out on talking absolute nonsense just to fill silence hahaha. What sort of describing words are we looking for? Cause I'm obviously tall, I get that a lot. I feel like easy-going? Surely, right? Suuurely?
Haha, we'll validate that for ya. Well in the 3 and a half years you've been there, Glenelg has played host to countless gigs and festivals. Any highlights?
Probably when Peach Fur played. Laverty (ex-Glenelg crew and current head of marketing) played first with his band The Weathered Headz, which was hilarious because he went off, smacked drums for half an hour, then came back to work. For me, it was so cool cause it was one of the first bands we had from interstate and they literally reached out to us and said, "hey, we've seen some people have gigs at your store, can we come and play for you?", and we were like "bloody oath!". They were beyond awesome and they came back and played at our Milton Street Sessions Party the next year, and now every time they're in Adelaide they come and get lunch and hang out in the restaurant!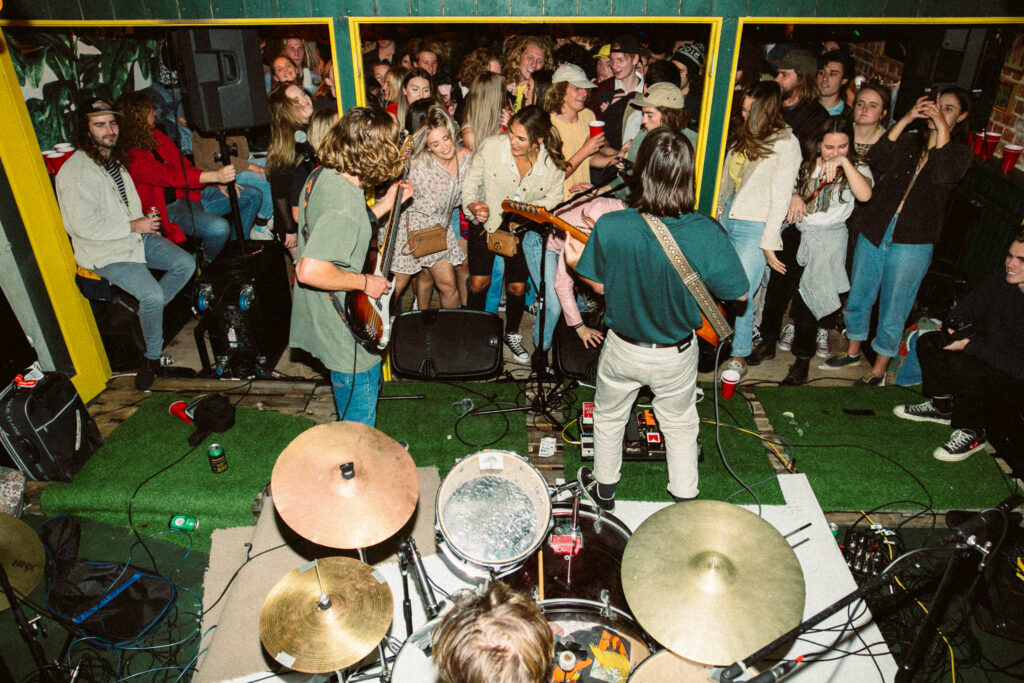 Mate, how good's Adelaide?! What do you love most about where you live?
It's just the best. Well me and a bunch of mates stayed in Maslin Beach for a friend's birthday recently, and it was amazing because we were literally a 5 minute walk from the beach, but also a 5 minute drive from McLaren Vale and all its delicious wines, and I thought "why the heck haven't I done this before?" You can have a little weekend away and you've got literally everything at your fingertips.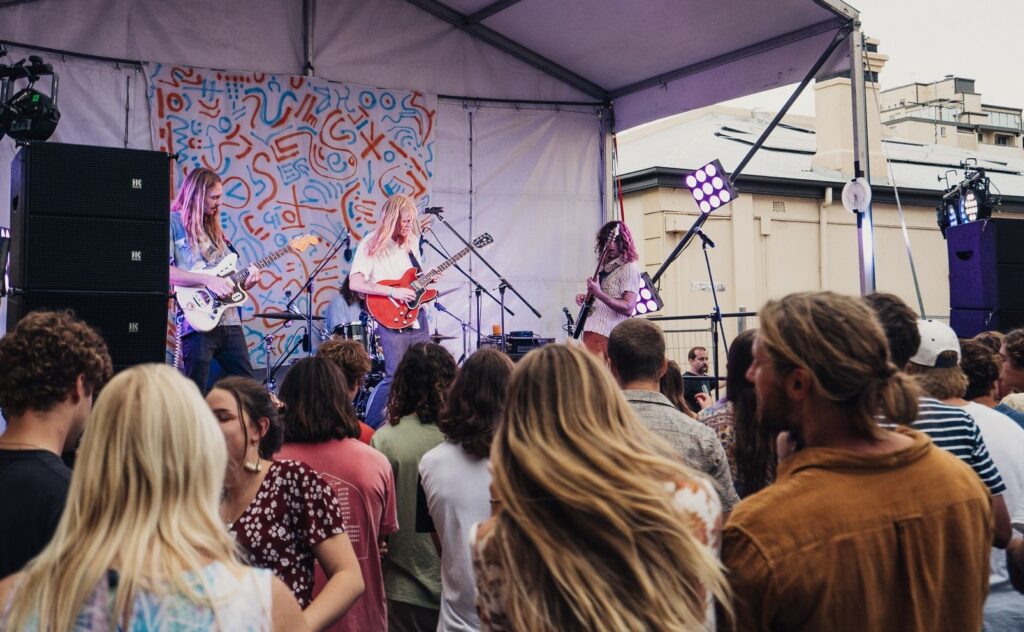 Well it's no secret you love Adelaide, but if you could fly anywhere right now, where would you go?
I'm definitely feeling somewhere tropical… actually no, do you know what, I really wanna go skiing because I haven't been before, and if I'm gonna go skiing I've obviously gotta go overseas for it, so New Zealand? Or Japan would be amazing. I quite like winter to be honest. Adelaide winters are quite nice, cause it's not too cold, just a cosy time. But summer is obviously is elite as a whole, just straight vibes the whole time.
Well thanks for bringing straight vibes to the crew in Glenelg every day, regardless of the season. And thanks for the chat!
You can catch the firecracker that is Gemma slinging Mexican goodness at Glenelg Beach Burrito from 11:30am daily.
Words by Tess Fuller
Pics by Bailey Booth & Yeah, Rad.