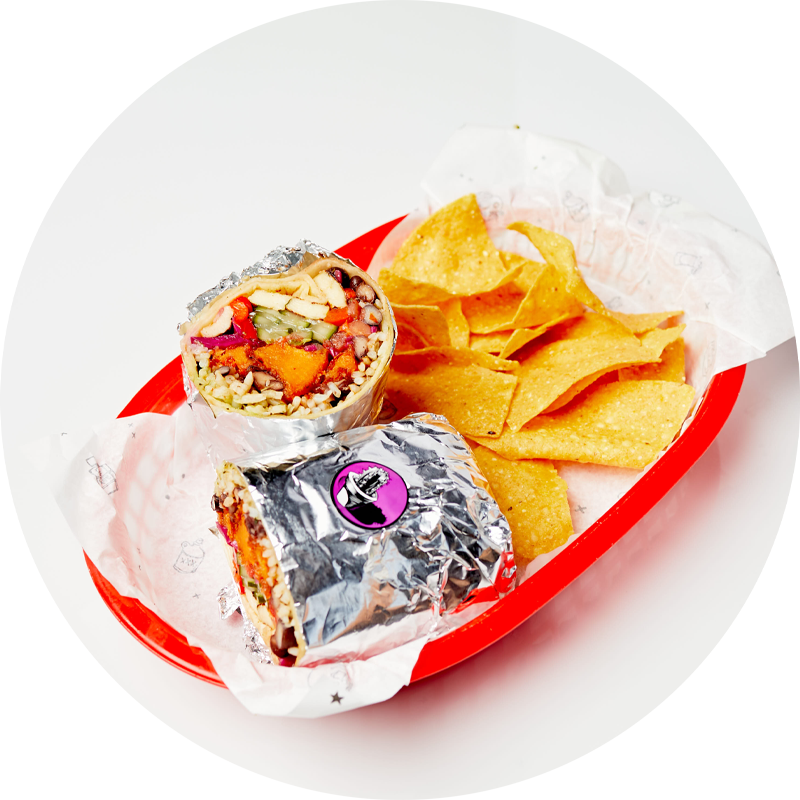 It's in our name, and it's in our nature to produce the tastiest burritos in all the land. Try our famous OG Chicken burrito with all the essentials jam packed inside, or our 'Flying Pig' burrito which has chicken AND pork, with our homemade chipotle aioli. Vegetarian or vegan? We got you. The pulled Jackfruit burrito with smoky tomato salsa, corn salsa, pico de gallo and more, is seriously epic!
Hungry for a snack, or want to try a bunch of different flavours? Our extensive range of delicious tacos are the meal for you. Everything from crowd favourite Baja Fish, to grilled chorizo and halloumi, or the pulled pork tacos – we have something for everyone!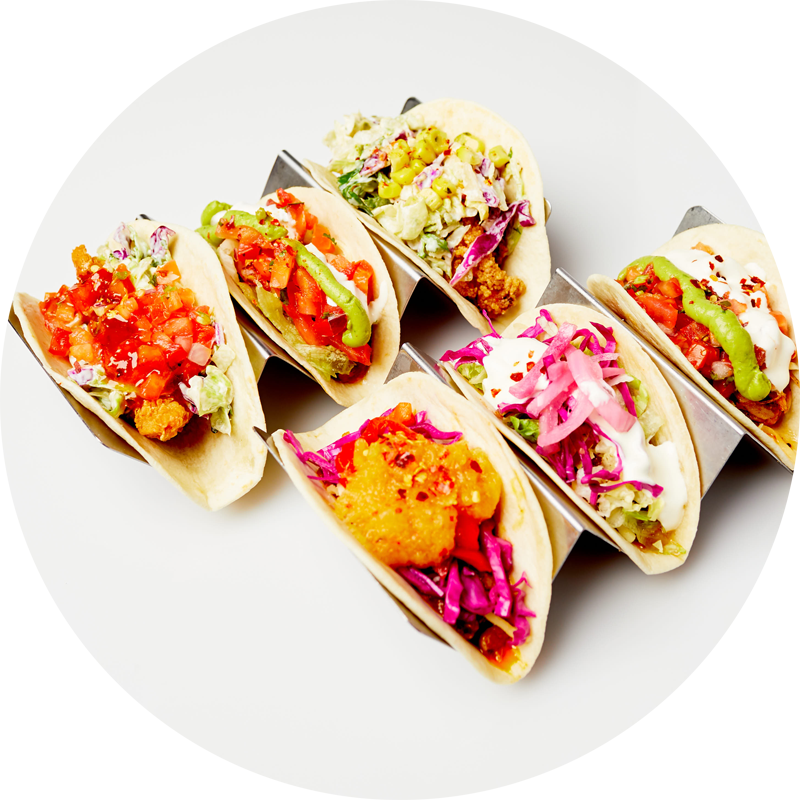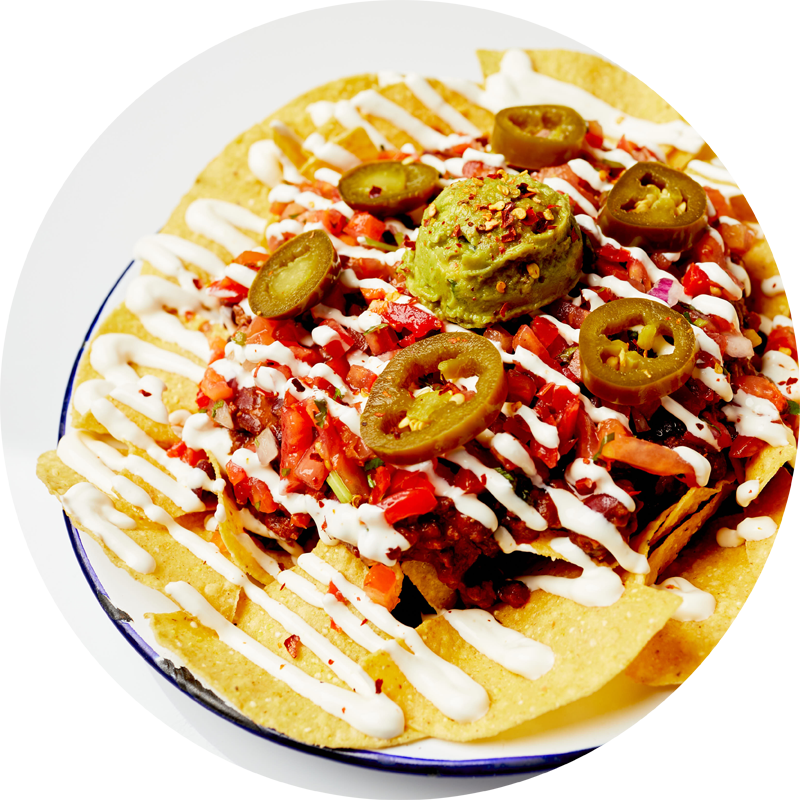 It just wouldn't be Mexican without nachos. Come try out our bigggg 'Nachos Especial' – loaded with cheese, chilli con carne, pico de gallo and so much more, they are the perfect nacho mountain to share with your mates. We also offer entree and medium servings too, plus vego and vegan options are available!
Salads, but with a Mexi twist. Choose between a halloumi, grilled chicken or Tiki prawn salad for your fresh fix! Come try one out today.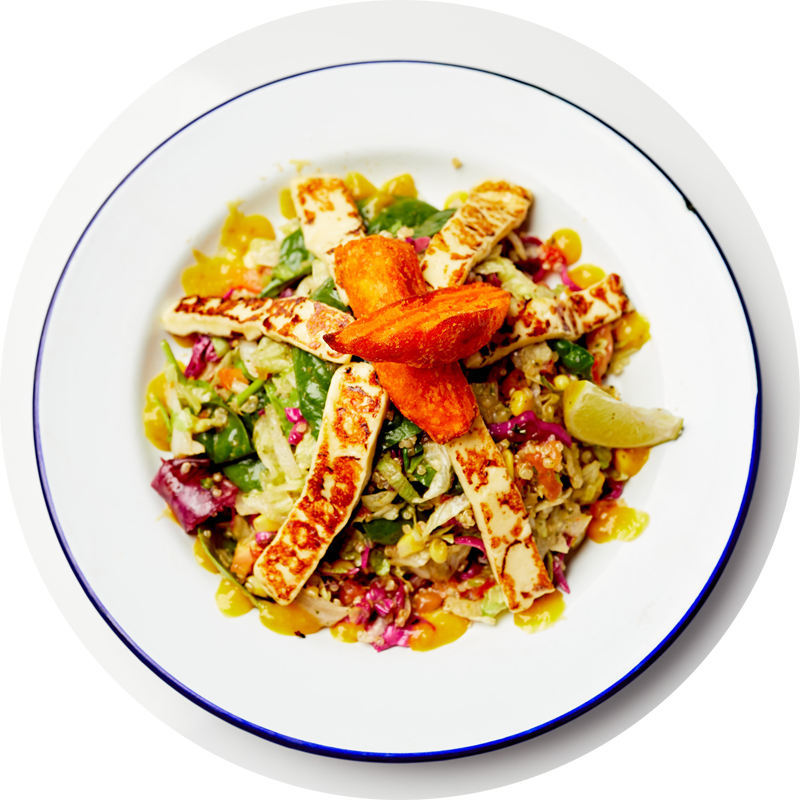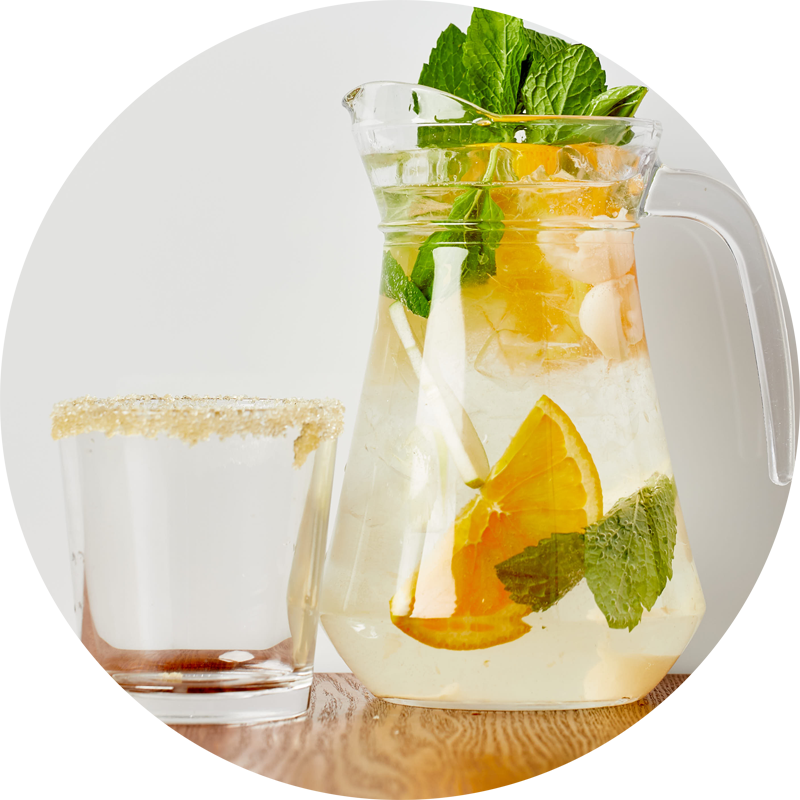 Treat yooo self! We have an extensive and delicious cocktail offering, at affordable prices – need we say more? From pina coladas, margaritas and our 'Spicy Pirate' you just can't go wrong! 
More than just Coronas served here at Beach Burrito. We have a range of Mexican Cervezas to treat your tastebuds to. From the Dos Equis and the easy summery liquid of the Tecate. We also range some local Australian craft beers including Young Henrys, Stone and Wood and Pirate Life.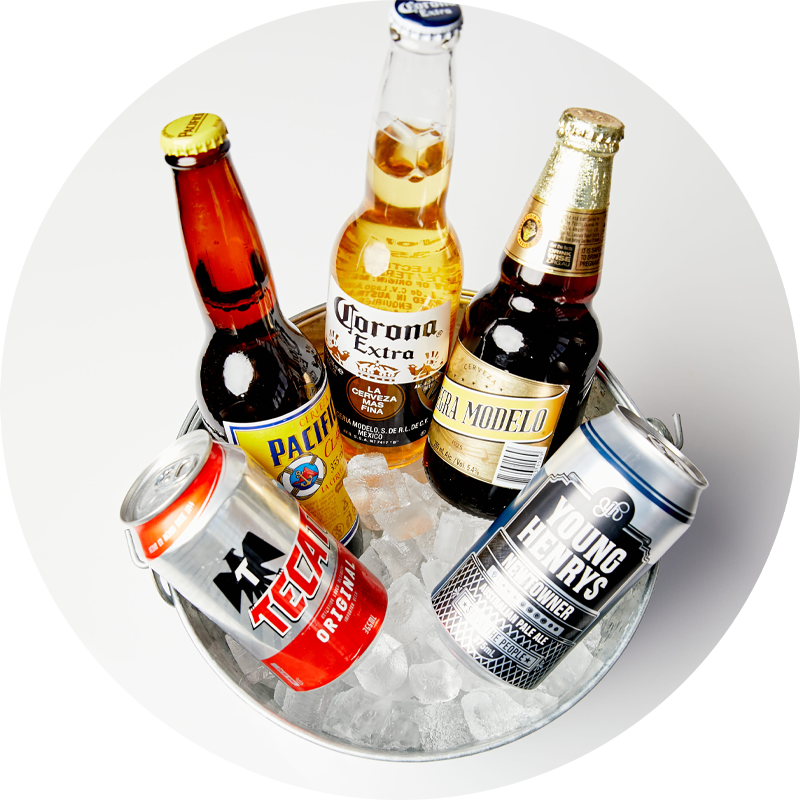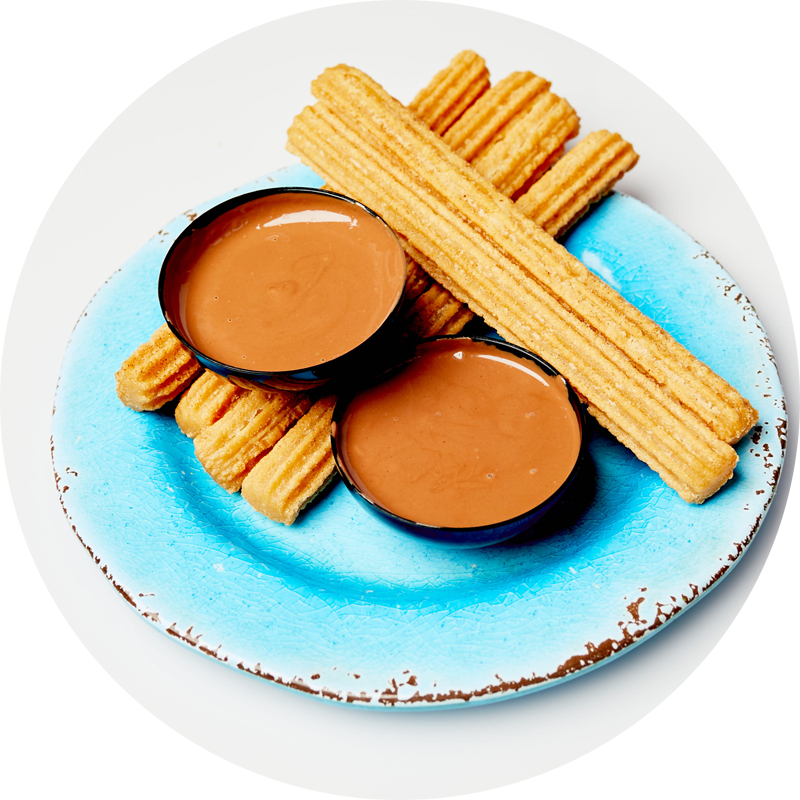 You can't go past a few cinnamon sugar coated churros, with smooth chocolate dipping sauce to really finish off the fiesta! With churros for one, or for 2, there's plenty to go around. YUM.