Local clothing and lifestyle label Wombats set up a literal boogie burrow at our Coogee store last weekend to celebrate their 2 loops around the hoop.
It was an unforgettable night of bevs, bands and bangers, with Cronulla psych-rock trippers Rainbow Riders kicking off the 2nd birthday line-up. Pacific Avenue bought the noise later on, and friend of Wombats', Nick, spun vinyl to keep the dance-floor bumping into the night.
The crew bought the energy and left us with sweet, sweet, memories, pretty crippled craniums and a pop-up shop in our Coogee store's skate ramp where you can snag their awesome threads for yourself and/or your Dad.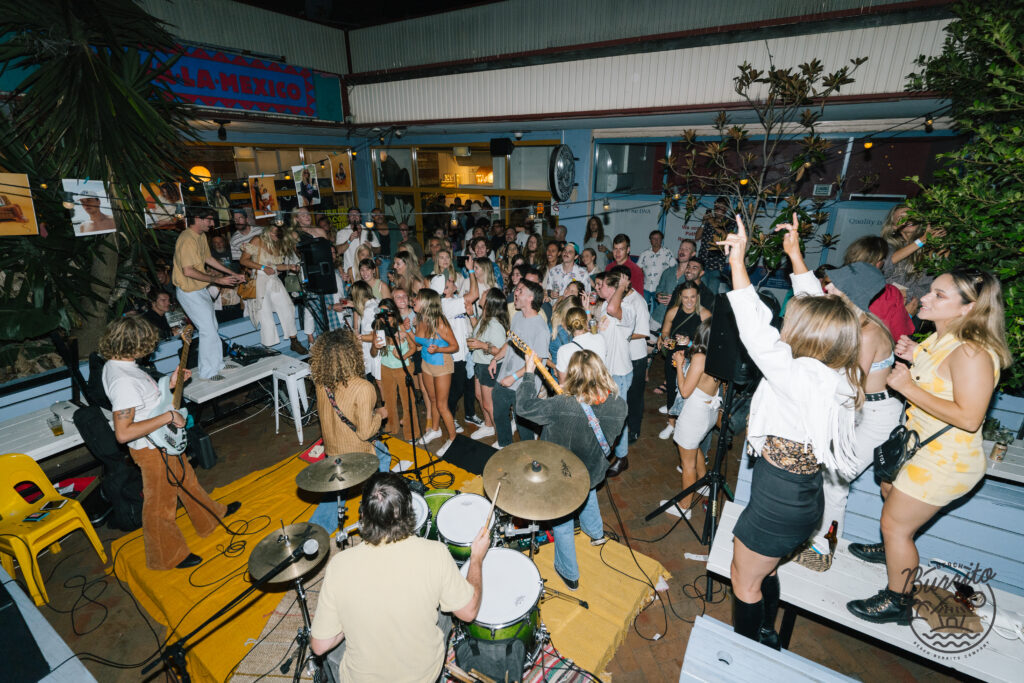 We caught up with Billy Fairhall, the brains and soul behind the Wombats Lifestyle brand, in the party's aftermath. This man mixes business with pleasure in the ideal ratio. The business part is designing 90s-inspired, small-batch and environmentally-conscious clothes. The pleasure bit comes from making this stuff with other independent creatives whose values align with his.
Then, there's the pleasure we can get from wearing their ethically-made threads. Wombats have boardies for whatever you get up to in the water, soft tees to throw on when you get out of the surf, air fresheners to make your van smell flipping delightful and bucket hats to keep your noggin safe from the UVs.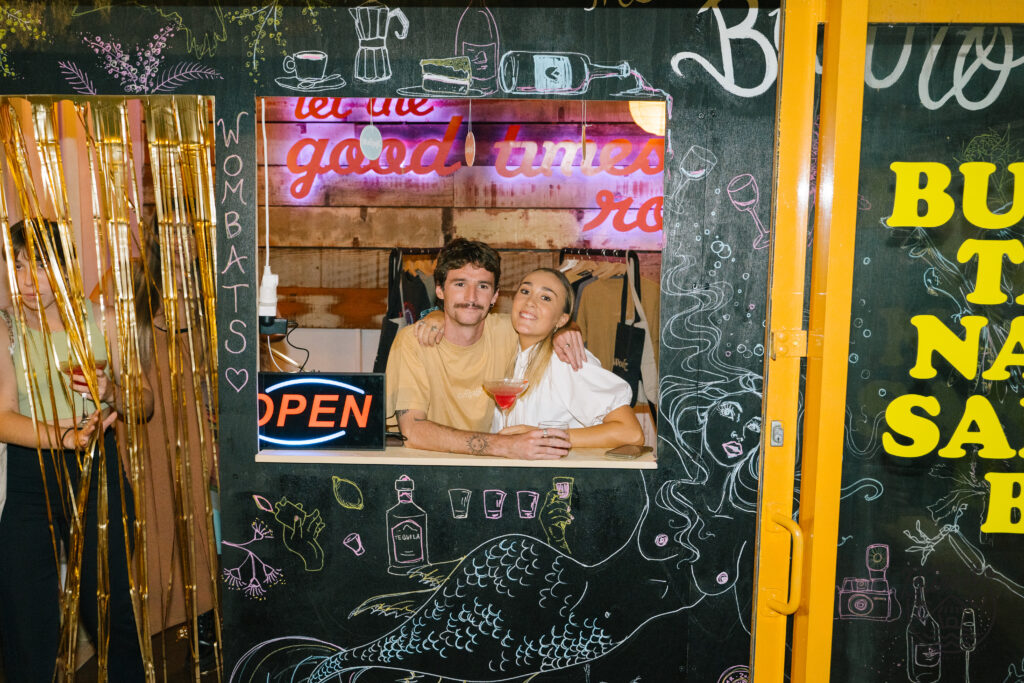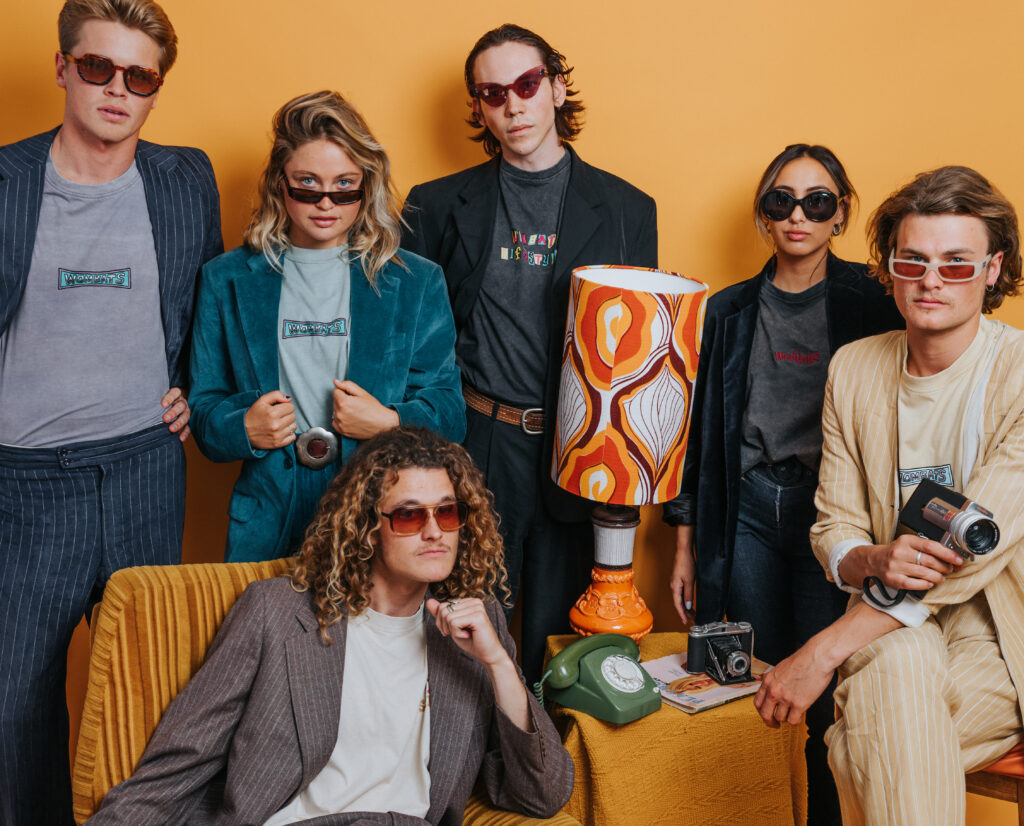 Billy took us back to where it all started in Mirissa, a quintessential Sri Lankan surf town on the South Coast.
"Sri Lanka still hasn't been hit by greed and fucked up by Western culture too much yet, it's still brinking on being that little slide of paradise. It's beautiful."
Billy was working as a surf instructor in Mirissa when he got a pair of boardies made for himself by a guy on the street. After thrashing them in the water for weeks, he realised they were unreal quality and tried to chase down the maker's contact details.
"I sent down some of my employees from the hotel because they didn't give their contacts out to Westerners, and finally got the dude's number. He asked if I wanted to chuck a name and brand on it, and it all kinda happened from there."
After tossing up between Australiana themed names including Gumnuts (surely the name of a future spin-off clothing line for kids?!), he settled on Wombats.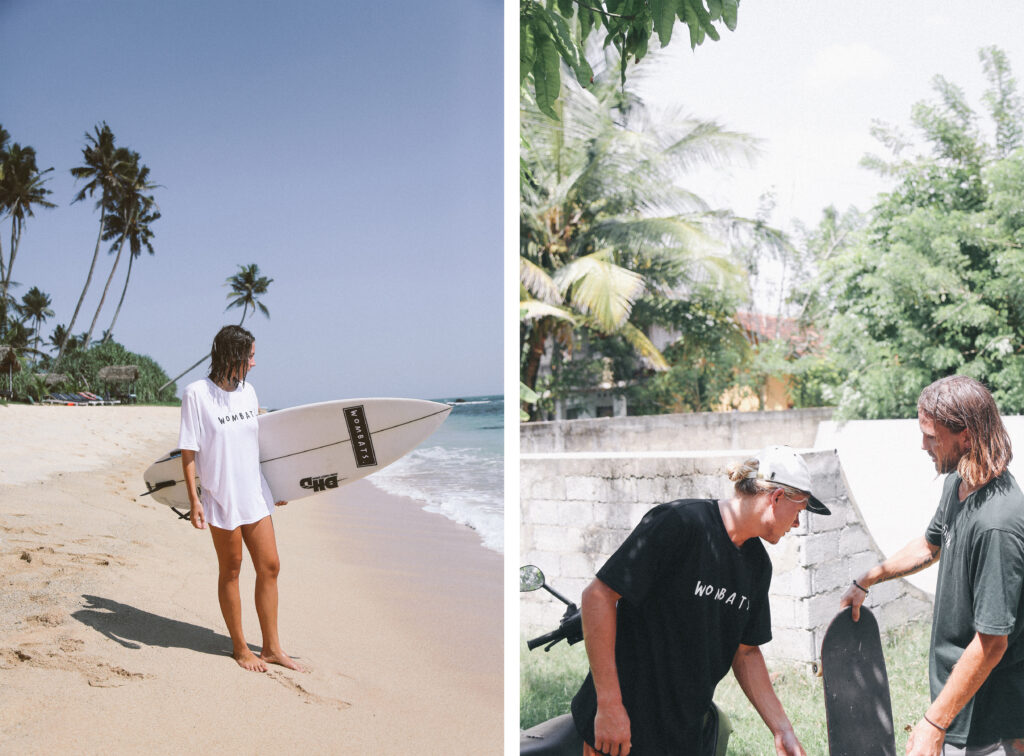 Since then, Wombats has moved production to Canggu, but Billy still fleshes out his designs from Cronulla, NSW.
"We had a small family that we were going through in Sri Lanka, but they didn't have the proper infrastructure, so it was such a hard decision to leave them. The company in Bali is Australian owned and super ethical which is at the forefront of our business'.
Wombats Lifestyle has organically evolved over the past two years with Billy's changing style but is rooted in being a homegrown surf brand reflecting classic 90s culture and style.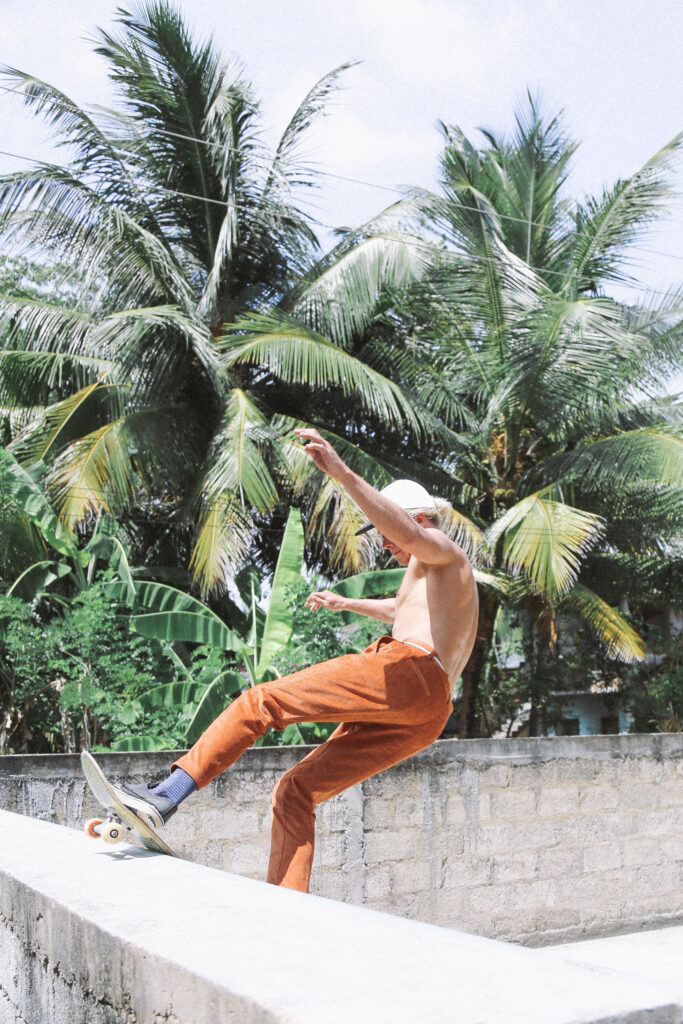 "We had your pastel colours and your bold prints, just a real retro surf brand, but I'm definitely keen to break away from that a little and become more of a surf, cultural, art and travel brand now."
While the past year has seen Billy working gnarly hours in his main gig as a disability support carer, he also managed to fit in loads of surf trips up the coast, spend quality time with his mates and churn out bulk designs for future Wombats ranges.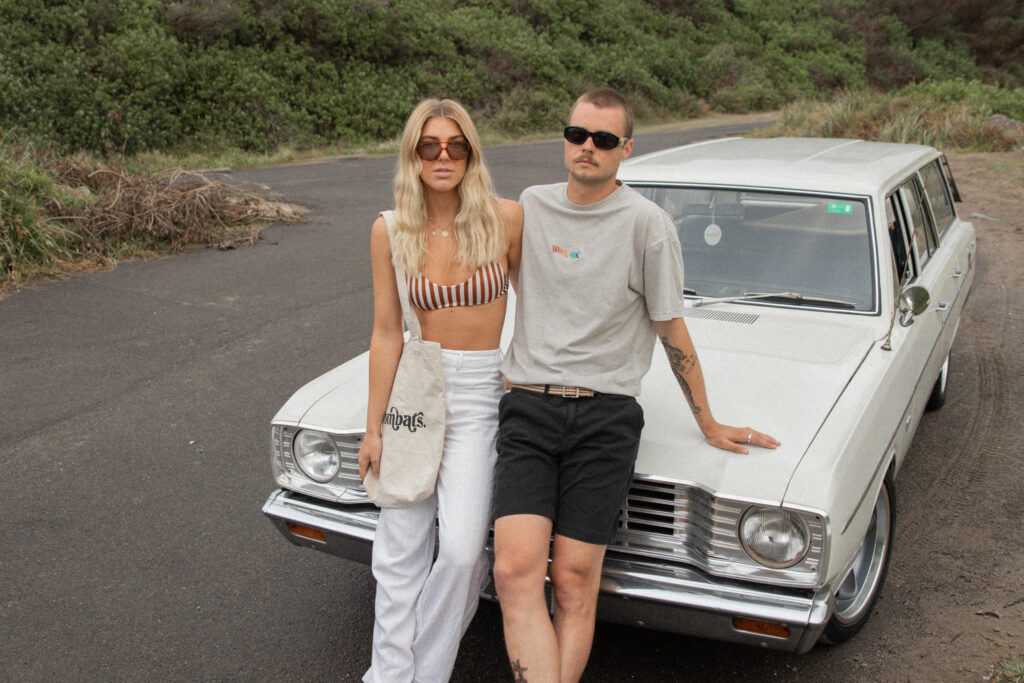 "I got heaps of shit done. I've just become so particular with the direction that I want things to go that I'm way pickier than I used to be."
"By the time a shirt comes out, I generally hate it. I don't think I've ever owned a shirt that I've designed and reiterated, been looking at for two months before it's released, and still love it… you just gotta bring yourself back to the point where you remember when you first designed it and thought, 'this is hectic', cause it was your first exposure to it. It's the same as writing a song or releasing an artwork."
Wombats are definitely a brand to watch. If you're digging Billy's stuff as much as we are, you can wrap his tees around your torsos here. You'll also find a few slick totes to stash your stuff in, sick lifestyle snaps and a blog showcasing some creatives he loves. Or, swing past our Coogee store to check out the threads yourself!
Words by Tess Fuller.