With Reconciliation Week 2021 kicking off today, we're feeling pumped and privileged to launch an epic merchandise collaboration with the Iwantja Art Centre in the remote community of Indulkana, located the APY lands in central Australia.
This year's Reconciliation Week theme is 'more than a word'. We felt driven to show some action – in the form of a merch collab. Basically, for every jumper or tee you buy, one is donated directly to community in Indulkana. But there's loads more awesomeness to this collab we think is worth throwing your support behind.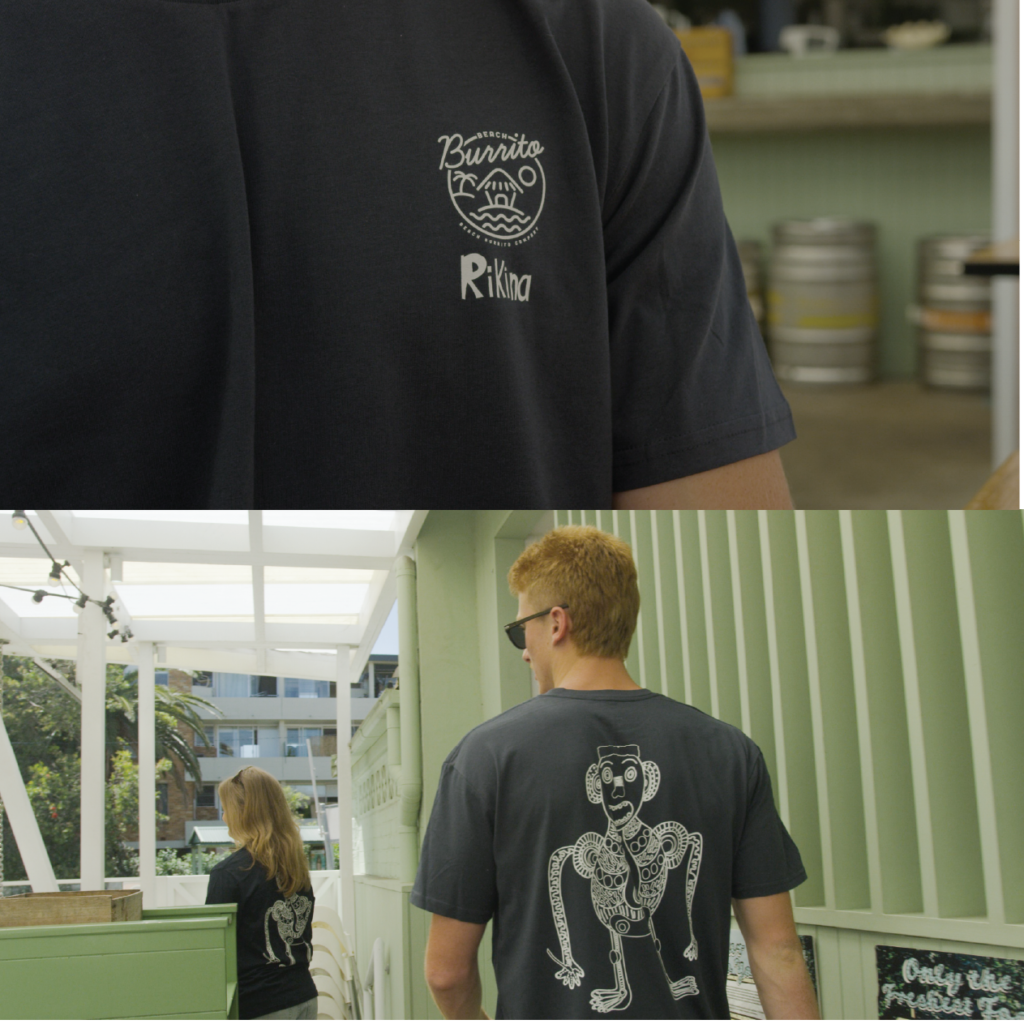 When former Beach Burrito marketing guru Reddo visited his brother in Indulkana, he met Beth Conway at the Iwantja Art Centre, which hosts a collection of uniquely talented Indigenous Australian artists. The Centre sits 6 hours south-west of Alice Springs, but if that's a bit out the way for you, their Instagram is a wicked highlight-reel showcasing the incredible works of local artists. 
As a company, we're all about backing artists and finding ways to spotlight their creative work and processes. Reddo wanted to create an inclusive initiative that would both showcase this impressive artistry and help support community in a different way. So, he and Beth invited Yankunytjatjara artist Heather Brumby to paint a beautiful bespoke design for a line of merchandise.
The finished product was then stamped on our threads using Eco-Friendly screen printing ink by the legends at Print Lords. Now, they're hanging out waiting for you to throw them over your heads.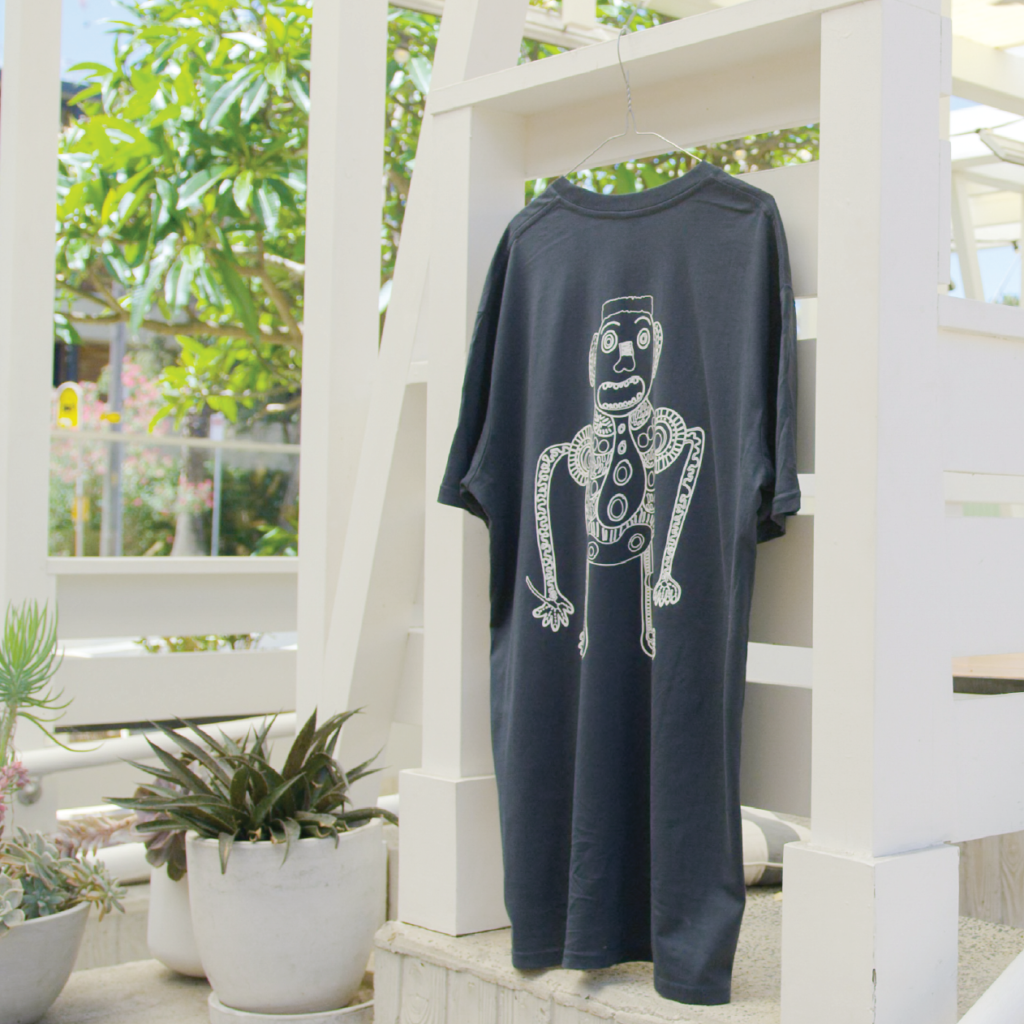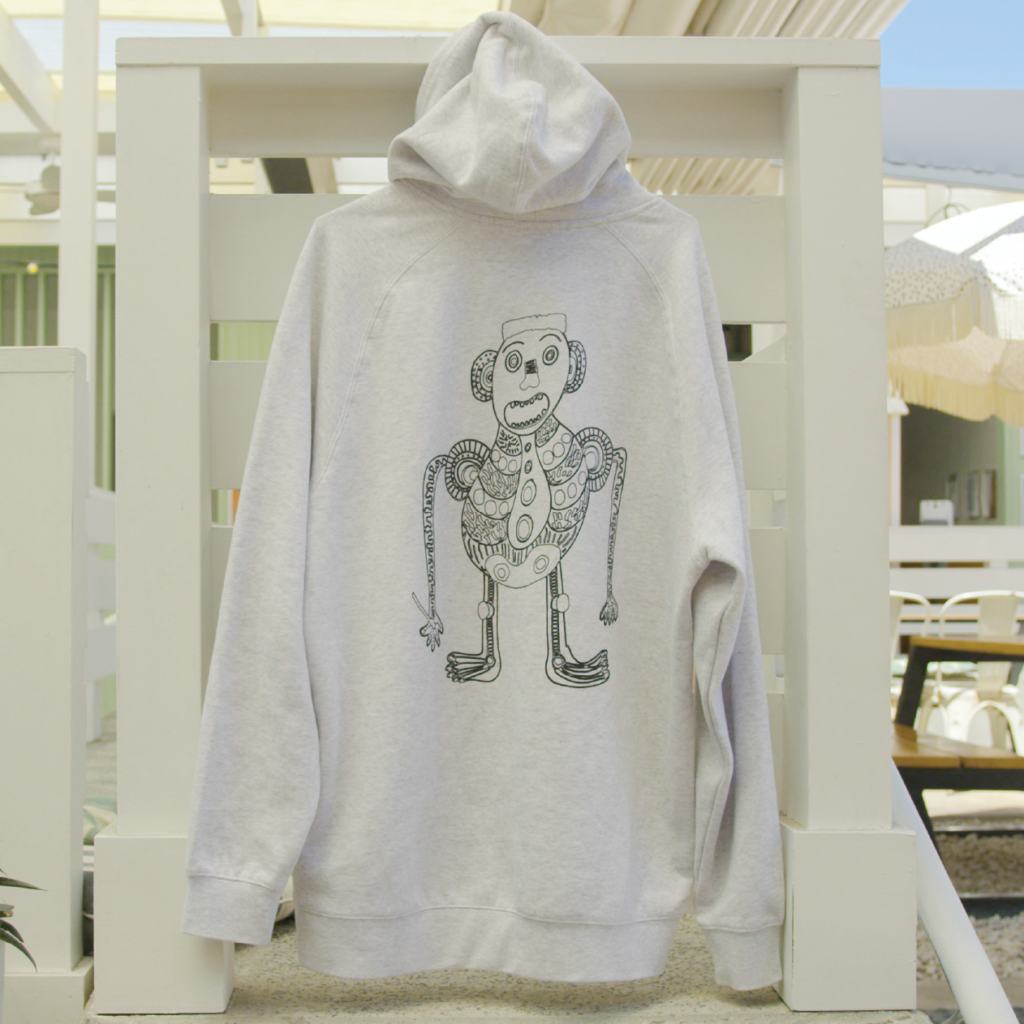 The 'Rikina' tees come in at $45, and the hoodies $70, which is bang-on the price it costs to produce two of each garment. One will arrive on your doorstep, and another on the doorstep of the Iwantja Art Centre, where they'll distribute them to people living in community.
Rikina means 'awesome' in the local Pitjantjatjara language, which we think perfectly describes this collab (and how you're gonna feel kicking around in these sweats knowing you've used your dollars for good). Beth has let us know they've already been a massive hit in community thanks to some of our staff members who pre-ordered, but there's plenty more goodness to be spread!
You can make a real difference by scooping up a tee here and/or a hoodie here.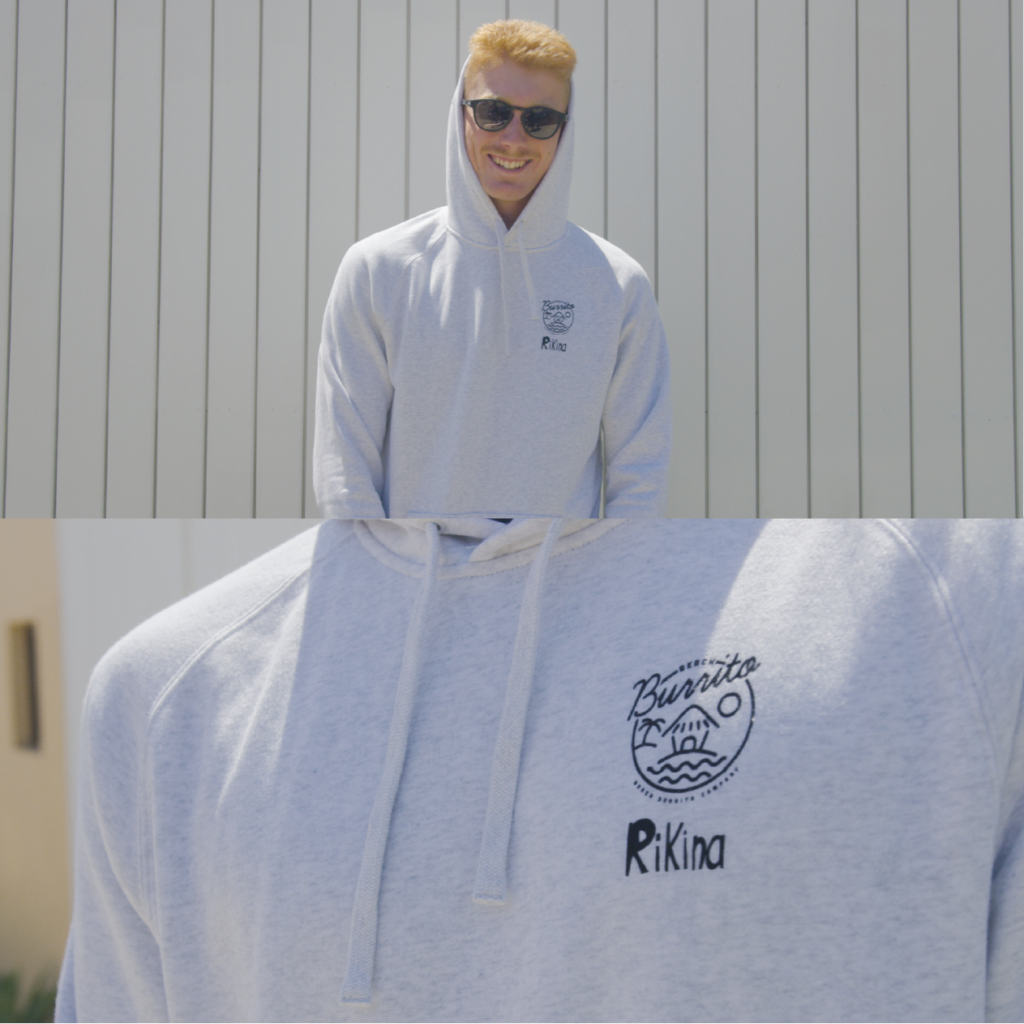 Words by Tess Fuller.
Photos by Tyler Gare.