Sophia Chapman is the latest shredder to join our lineup of awesome ambassadors. At just 20 years old, she's already dripping with talent and taking the Australian surfing scene by storm.
Raised a stone's throw from the waves in the Northern Beaches, we know she's no stranger to a barrel or a burrito. So, let's take a duck dive into all things Soph to get to know the Northern Beaches legend a little better!
Sophia! Thanks for dropping in! (that's enough surf slang for a whole year) We're gonna start by rapid firing a few basic must-knows.
Nickname: Soph
Age: 20
Local break: North Narrabeen
Who do you surf for? Roxy, Beach Without Sand, MG Surfboards, FCS and Beach Burrito
Local beach burrito/fav meal and drink combo? Dee Why is my local Beach Burrito! It's such a hard choice between meals but I would have to say my go-to is the Pulled Pork Burrito washed down with a Lemon Lime Bitters.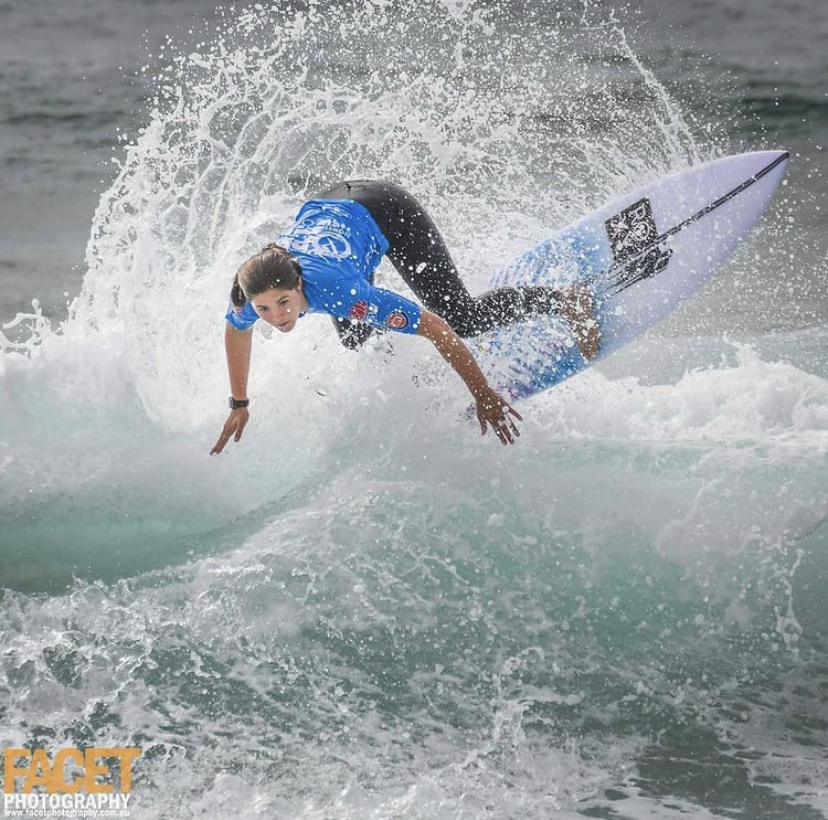 Right, now that admin's out the way, tell us about your path from young grom to absolute weapon? Have you been around surfing your whole life or just picked it up recently?
I have actually been surfing since the young age of 4 and I started competing when I was 6. I've always looked up to my brother, Cooper, and all of his surfing achievements and wanted to be just like him. Cooper, my Dad and I would always surf together and watching them surf made me froth harder to get up to their standard. The more I watched and surfed the better I got!
Covid's pumped the breaks on international travel, but a gal can dream. What are your top 3 dream breaks to surf at least once in your life?
1. I would love to surf Jeffreys Bay (J-bay) in South Africa, it is such a sick right hander with really long walls.
2. I've always wanted to surf Mentawai Islands. There are such nice barrels and perfect crystal clear, warm water.
3. Raglan in New Zealand also looks like a super fun long left hander!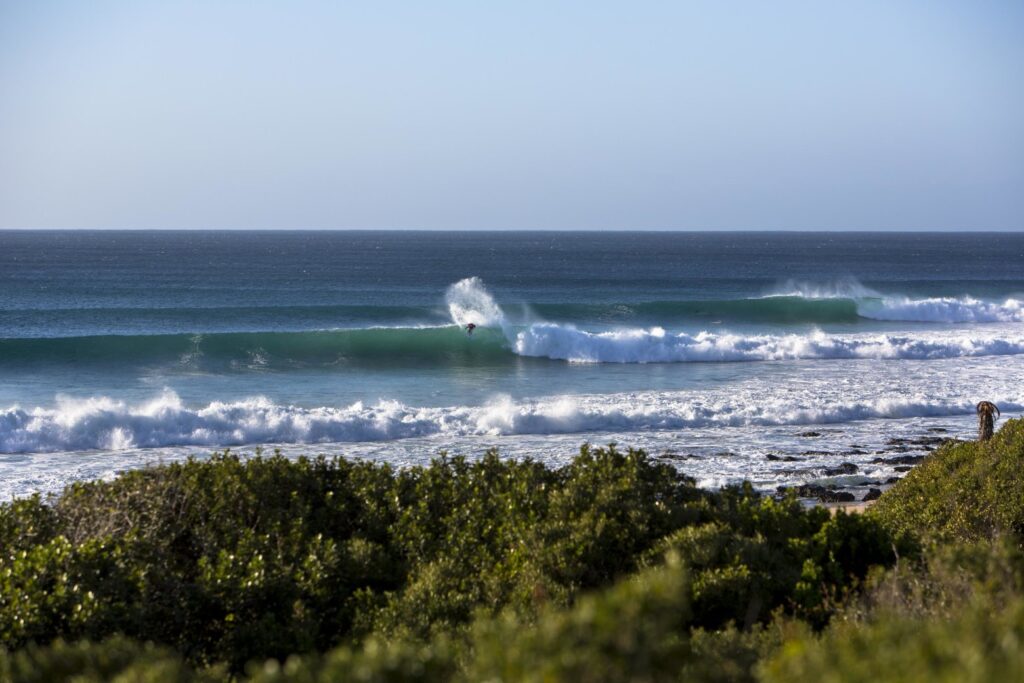 Pack us in ya board bag when you go please, cheers. Aside from your brother, who's a surfer you really look up to?
I've always looked up to Laura Enever. She's like a big sister to me and has always inspired me because she's an amazing person both in and out of the water. She's an all-rounder when it comes to surfing – she rips in small waves and charges some of the biggest waves in the world too. Laura has no fear and has taught me you can really do anything if you put your mind to it. Growing up with Laura, she's been such a great role model for me. She's always encouraged me with my surfing, and always been in my corner.
We know it's still early days, but what's been your biggest career highlight so far?
It would have to be my first big win in 2017 when I won the Under 19's Regional Titles at Curl Curl Beach in front of all of my family and friends! I then competed in State Titles Under 19's at Port Macquarie and won that, and finally I made it to Australian Titles in Culburra and won down there. I think I was only 16 at the time.
Sounds like a ripper year! Now for the important stuff. If you woke up the Prime Minister tomorrow, what's the first law you're introducing?
Hmm this is a hard one! It would probably be that the weekend started on Friday so everyone had a 3 day weekend.
If you could create a line-up for a music festival with 3 headliners, who would they be right now?
Definitely Fisher, Beyonce and Disclosure.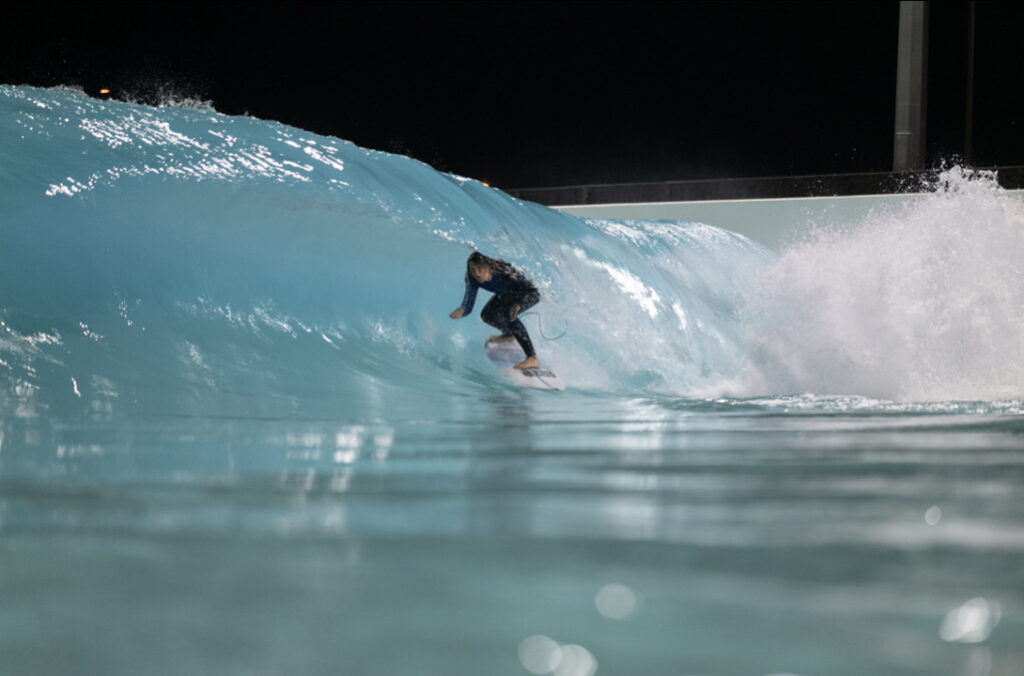 What's the best thing that's happened to you so far this year?
For sure my trip to Melbourne's Urban Surf wave pool a few weeks ago for the first ever musical festival at a wave pool, 'For the Love'. I went down with my sister Chloe, her husband Paul Fisher who headlined the festy, my brother Cooper and some of their friends. We got to surf the pool with just our mates for 5 hours. The waves were perfect and the froth levels were at an all-time high the whole time.
Sounds like a dang dream. We hope the rest of 2021 has just as much fun in store for you. See ya round for a few tacos!
Pics by Ted Grambeau & others
Words by Tess Fuller