HEY MOM, the much-awaited snowboarding film that documents a bunch of mates' boldest behaviour from the 2020 Snowy Mountain season, is finally here.
The clip's vanguard is Ryan Cafferkey, but he's insistent on celebrating the group of frothers he spends his days tanking down mountain faces and battling gravity with. Four of those are current team members at our Jindy venue serving up your fav burritos (Chris, Bailey, Zoe & Tas)!
HEY MOM's stars are aptly self-dubbed the Momma's Boys (and Girls) and have been strapping their boots on together for the past few seasons in NSW's Snowy Mountains.
HEY MOM is fifteen minutes of kinetic beauty and hilarity, captured on Ryan Cafferkey's trusty handycam. Expect copious powder slams and rail slides on the slopes, chinks of hilarious down-day antics off the slopes, and a generous sprinkling of "Hey Mom!" for good measure. It's verified leap-out-of-bed-hit-the-mountain-and-give-your-mate-a-backslap kind of content.
Check it all out below!
We spoke to Ryan ahead of the premiere in Jindabyne to find out about the project's origins (and what's up with the title), what level of entertainment can be expected (verdict: high to very high) and which local loons are featured (plenty of our Jindy Beach Burrito crew).
Hey Ryan! Before we start, satiate our curiosity/confusion and tell us about the name of the film: 'HEY MOM'. Were you just really missing your Mum while away on season?

Hahah well before HEY MOM was a movie, it was a joke between mates. We've all been to Canada a couple of times chasing snow so we used to answer the phone with a Canadian accent with "Hey Moooom", kinda like "What's up?" and it just stuck. My mum was actually down here during COVID last year looking after us – she's a physiotherapist and massage therapist – and doing a bit of a snow season herself. She left this really cheesy voice mail one day that's going to feature heavily in the movie, where she corrects herself from saying, "be safe, be careful", to, "be good at it".
Sounds like that's kinda become the motto hey! So this one's been in the editing suite for quite a while, how pumped are you to finally have it out?!
Well yeah, it's a movie about last season, so we were hoping to premiere it at the start of this season! Then Covid happened again. We didn't want it to get swept under the table by all the awesome stuff happening this year. But I think it'll still be a bit of a hit regardless! I've honestly never spent this much time in front of an editing screen. My eyes are going square and my back is going round.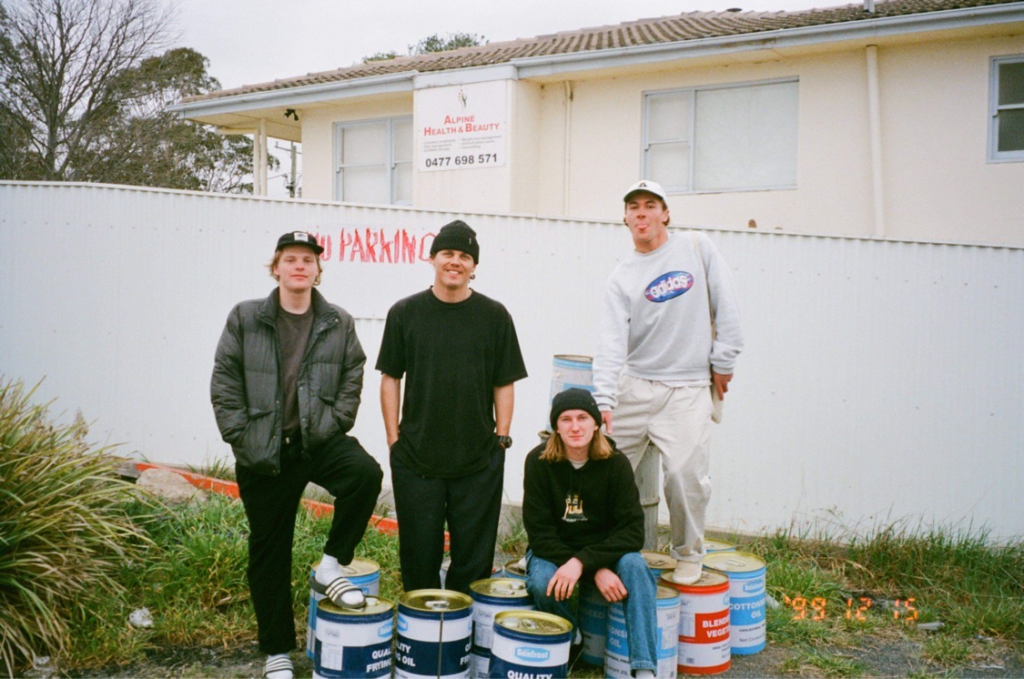 Sounds like you need a bit of cat and cow to stretch it out man. Let's go back to last year, then. How'd the idea start, and how was the editing process?
We had this handycam that was a few hundred dollars that we took out one day and realised the quality wasn't too bad. From there, we ended up filming more than 10 or 15 days on it and realised there was more than enough footage to pull together a sick clip. I've soundtracked it with music that was on heavy rotation in our friend group from last season, stuff that we used to have bopping in the car on the way up to the hill. I tried to fit that track into each person's part so it'll bring back all the memories. Not too cliche but still pretty cliche.
What can we expect to be feasting our eyes on?
There's definitely some entertaining features in there… namely a drunk person going down the stairs on a toboggan (around the 9:30 mark). There's plenty of good powder day slams, too. When you see the cameras out it kinda pushes you to send it a little bit bigger off that rock or that jump, and in our case being fairly amateur boarders that can lead to pretty good slams on footage. I wouldn't say the trick selection is super heavy or mind blowing, but the boys definitely have some tricks in their bags, especially on the rails. We're not massive jump jocks, but there's still some cool shit in there.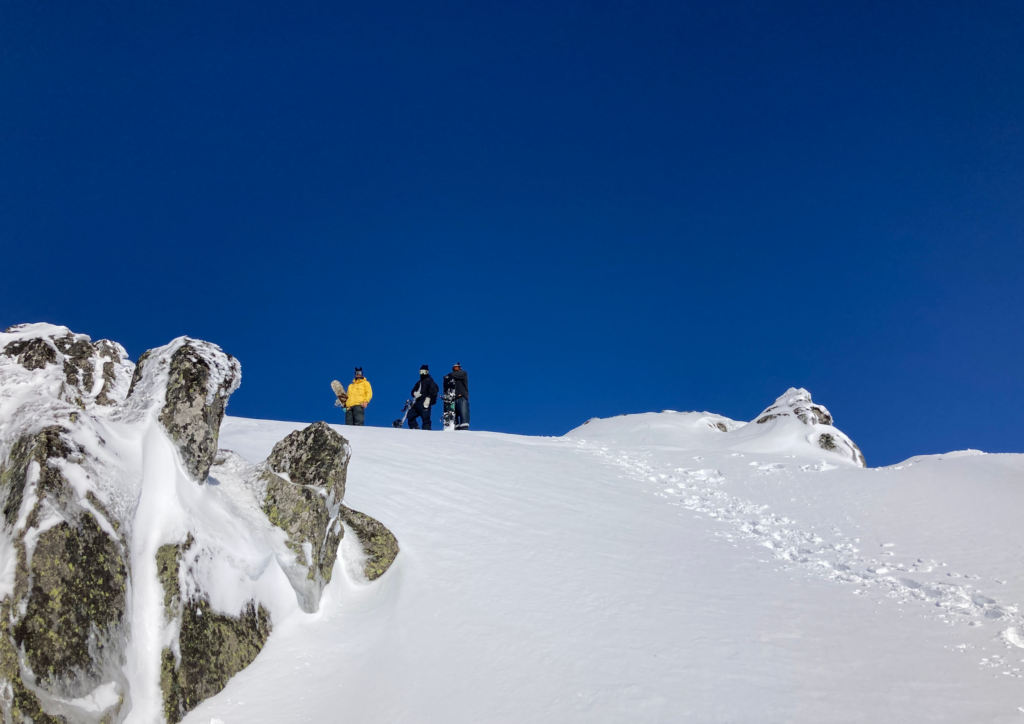 Sounds epic! Let's get deep for a second to wrap it up. What do you want people to walk away from the film having gained or feeling?
I was hoping you'd ask me something deep! We just want other people who have made the sacrifice to get down to the snow during Covid to feel inspired and enjoy the whole process of a season – the highs and the lows. If you capture it on film, great. If you don't, keep it in the memory bank and all have a laugh about it over a beer that night. We want to inspire people to back their own stuff – whatever they're looking to do – and to not take it all too seriously.