With lockdowns lifted, there's no better time than now to jump on our bike and skrrt into Newtown for our next stop of 'Tour de Burrito'!
Newtown is a sardine tin of a suburb, if you can image sardines as the copious treasured cafes, hole-in-the-wall bars and eclectic restaurants packed side by side, happily marinating in the thick local love being thrown at them. This is all to say we love Newtown so much we'd eat it on a cracker.
Our Beach Burrito store is Newtown's local Cali-Mex burrito dealer, and today we're meeting the two unique legends who head up the operation. No stranger to a lockdown or a chowdown, Jordan and Ben are long-standing BBC icons. Ben is pretty much a walking Sydney sun, and a humble weapon both front and back of house. And, whilst our 12-year-old selves used to walk up and down Newtown's King Street in a desperate attempt to absorb some of the soft-grunge-skate-eclectic-music-film-photo aesthetic floating around, Jordan just effortlessly lives it.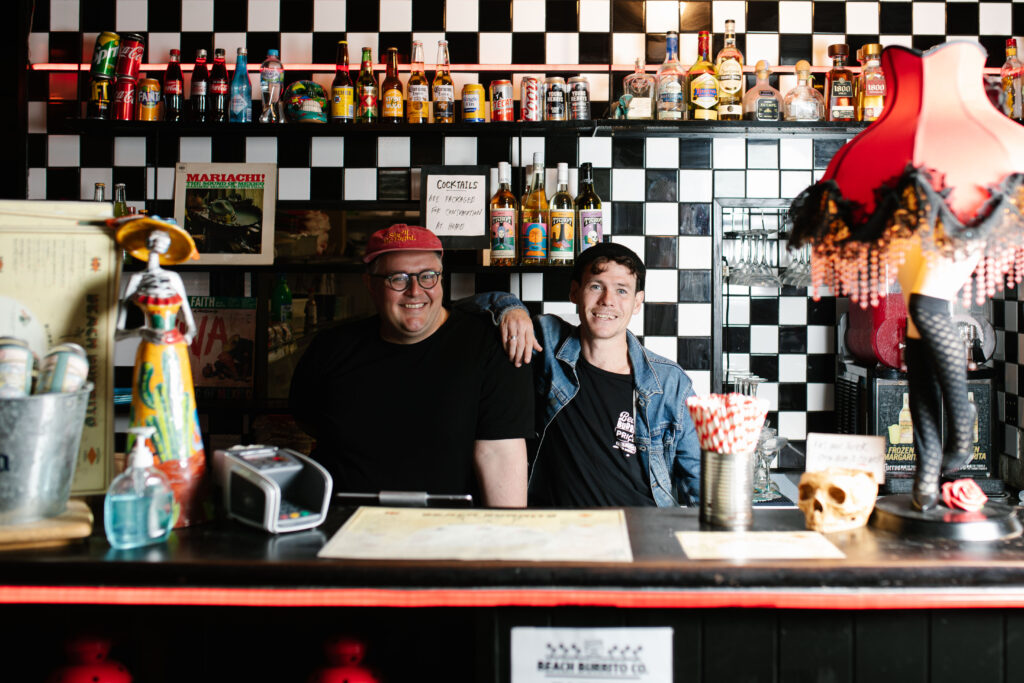 We caught up with the boys to chat about what they got up to in lockdown, their journeys with Beach Burrito, and to pry out some of their local Newtown intelligence.
G'day guys, we feel like we're chatting to Beach Burrito royalty here! Tell us a little bit about your time with the crew, and how you landed your gigs with us.

BENNY: Well, I originally applied for a casual position at the kitchens in Newtown in 2014 because I wanted to take a break from full time cheffing. I'd been working in a really intense environment, so I sent my resume off, got called in for an interview, and I was offered a management job at the Darlinghurst store, which I did for about 5 years, then jumped back to Newtown!

JORDAN: I think I started way back in April 2016! I knew one of the kitchen boys in Bondi, and at the time I was slaving away at The Ivy working 5pm-5am shifts and I just couldn't hack it any more. So sure enough I trialled on a Taco Tuesday and smashed it out the park, and was like "oh man, sign me up!" Then slowly but surely the boss was like "hey big dog, wanna work in Coogee?" and I was like "yeah, let's do it", and then he was like "hey big dog, wanna work in Darlinghurst?" and I was like "yeah, let's do it!" So I quickly became a jack of all stores. I don't think there's many stores I haven't worked at.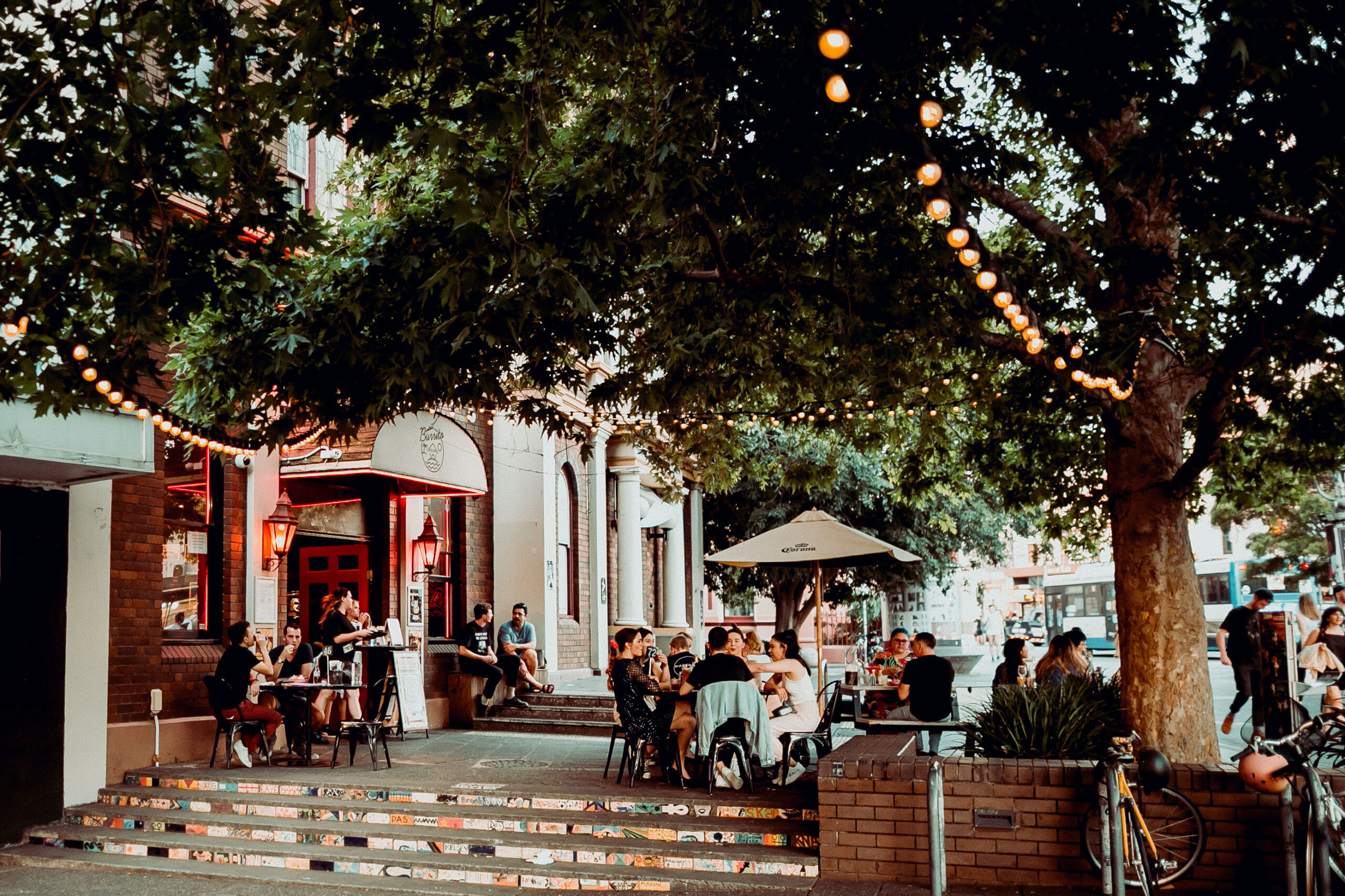 Madness! So what's your favourite store to work at, then?
JORDAN: I'm a bit biased because I skateboard but obviously Coogee. It's got that skate ramp and is easily the prettiest store in my eyes.
Is skateboarding something you've always been interested in?

JORDAN: Yeah absolutely, it's how I made friends in high school. I also found I loved taking film photos in high school, and I've never stopped because I think it's a great way to show the world how you see the world. You have to translate your perspective into something physical, which is really cool. And it goes hand in hand with skateboarding – I could stare at a handrail for hours. So lockdown was nothing but skating and photos for me. Oh and I got really invested in politics too!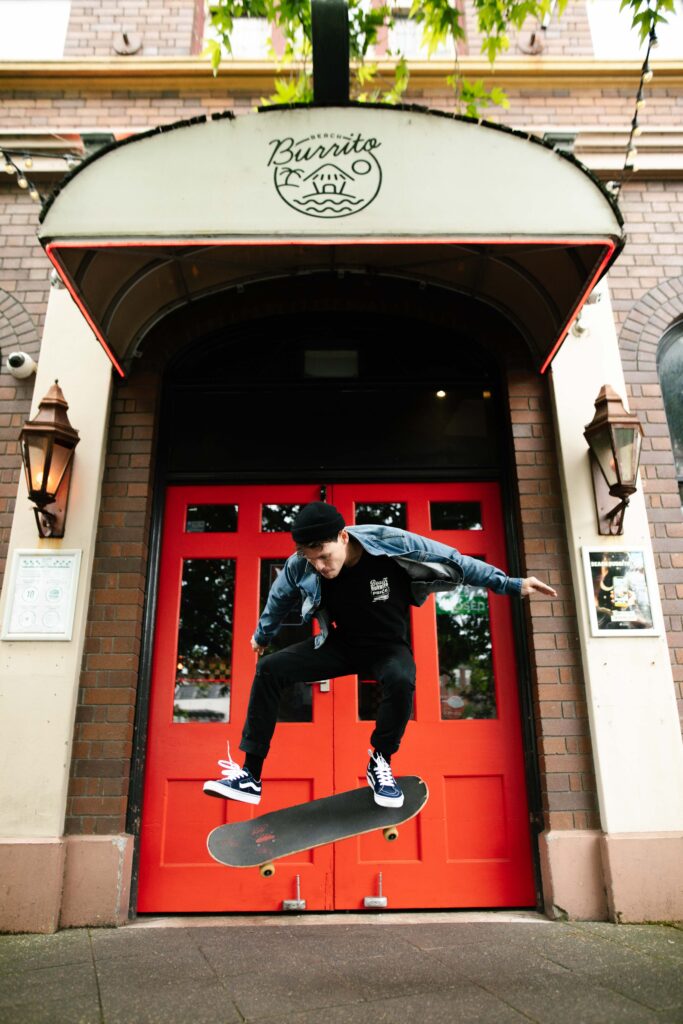 It's definitely hard not to get invested in politics when you're in a government mandated lockdown hey! Ben, how'd you go in lockdown?

BENNY: I actually had an absolute blast in lockdown, it had been so long since I've been able to take a break that it almost felt like a little bit of a holiday. I mean, a holiday where we were locked in a house, but still a holiday! I managed to pick up some old hobbies again, pulled out all my old guitars again and started playing which was pretty great. Really old rock and roll is what I really enjoy. I also cooked constantly in lockdown, it's all my wife and I could do from stop from going fucking mad in our tiny little house.
Well as riveting as this all sounds, we're so glad that you're both out the other side! As Newtown locals, we're keen to find out where you'd send a Newtown noob (us) on a day out in the great postcode of 2042?
BENNY: I mean you just gotta do the pub crawl. I swear there's about 50 pubs along King street that you've gotta go and visit. There's Young Henrys brewery, you go to the Courty, Beach Burrito of course, and there's some really great restaurants. My favourite is this Italian restaurant called Russo & Russo.

JORDAN: I would send them straight to Young Henrys brewery. They feed you, you can do the tour where they take you around the back to see how the brewing process works, eat some hops, try the grain, and everyone that works there is an absolute legend. If you're hungry you can head to Golden Lotus, I'm not vegan but I do seriously love their food. And for everything else (especially cocktails cause I'm a beast on the bar) come to BBC Newtown! This area is so welcoming though. It's warm, friendly, and accepting. I think you can go to some areas in Sydney and feel judged, whereas in Newtown you feel the opposite.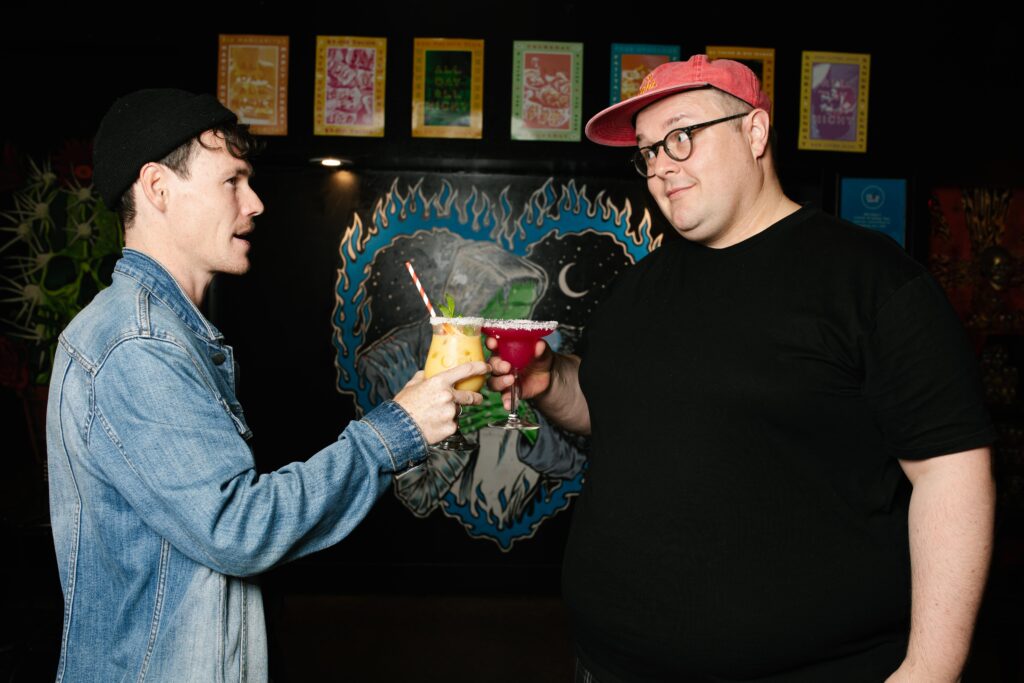 Mate, sign us the heck up. Lastly, Ben, you're a ridiculously seasoned beach burrito veteran, got any cheeky menu hacks to share?
BENNY: Yep, I can let you in on a secret. You go for a mucho burrito, you add prawns, and you've got yourself a surf and turf burrito. It's so good.
Sick, add fish and you've got the entire protein selection in one tortilla. Thanks for the yarns legends, we'll see you around the store now we're back in full force! 

You can indulge in some post-lockdown Cali-Mex by booking a seat for you and your mates here.


Words by Tess Fuller
Photos by Wade Whitington