We're ecstatic to finally blow the lid off a project that's been brewing for over a year and a half! In collaboration with the much-loved craft beer lords at Pirate Life, we've made our very own beer!
The Beach Burrito Easy Ale
It's called the Beach Burrito Easy Ale (AKA the Amigo Ale) and it does what it says on the tin – compliments the Beach Burrito Mexican food you love with unbelievable deliciousness and goes down far too easy. Tinnies of our refreshing Easy Ale are currently chilling in fridges across all stores waiting for you and your amigos to dive into!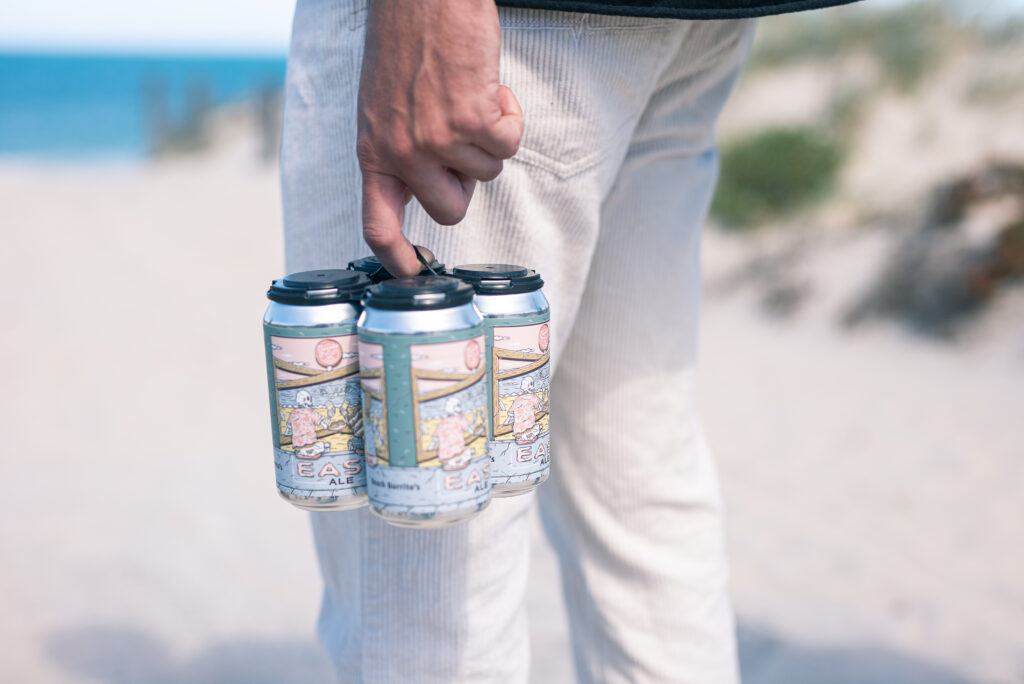 The Artwork – Kentaro Yoshida
As good and maybe better than the taste of this frothy, is the epic artwork that you can hold in your hand! We knew a beer this rad needed an equally rad piece of artwork plastered on the front of it, so we reached out to Beach Burrito family member Kentaro Yoshida.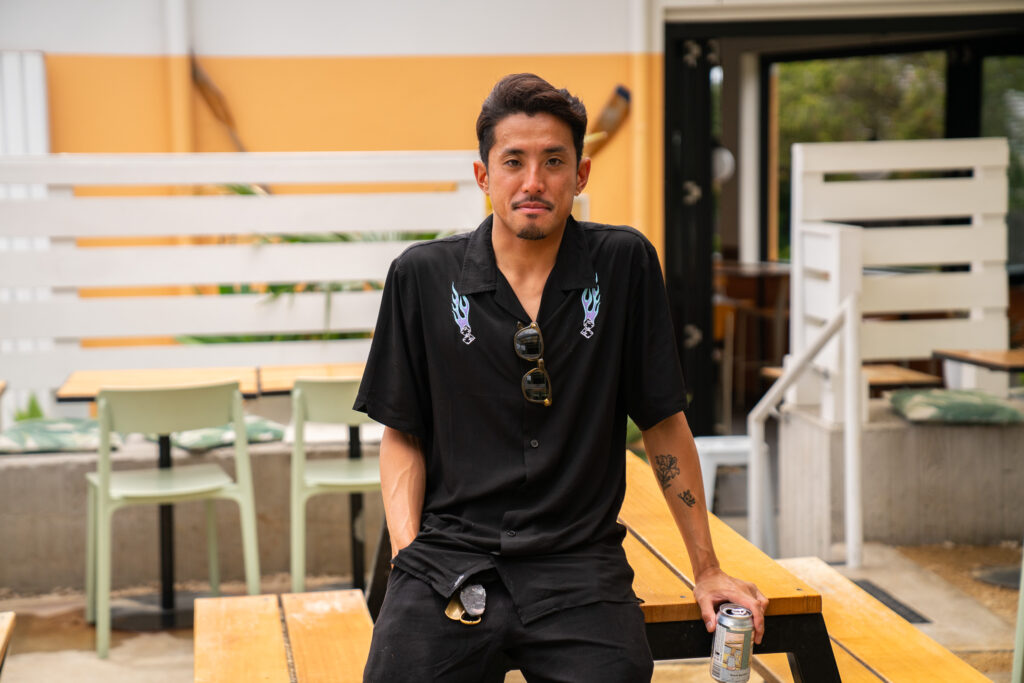 Kentaro's work is almost unmissable around Australia  – he's responsible for some striking murals around the Northern Beaches and the Sydney CBD, he's whipped up a tour poster for Blink 182 (yeah right same dude), and is behind many of the iconic designs slapped on products from Billabong, Vans, Converse and many other big brands. Our family ties with Kentaro date back quite some years, In 2015 he painted the epic mural inside our Newtown store which has become iconic to that venue, and then before that we let him loose with the paints on a surfboard in Bondi which we raffled off for charity a few years back! So we knew right from the get go Kenny was going to be our man for the job.
The Brewing Journey
Earlier this year, our Adelaide crew took a roady down to the Pirate Life brewery in Port Adelaide to taste and trial what the Pirate Life legends had been cooking up. 4 thirsty beer lovers with a dream walked into the brewery that day, and 4 thirst-quenched beer worshippers with a concrete plan in place for our very own beer stumbled out.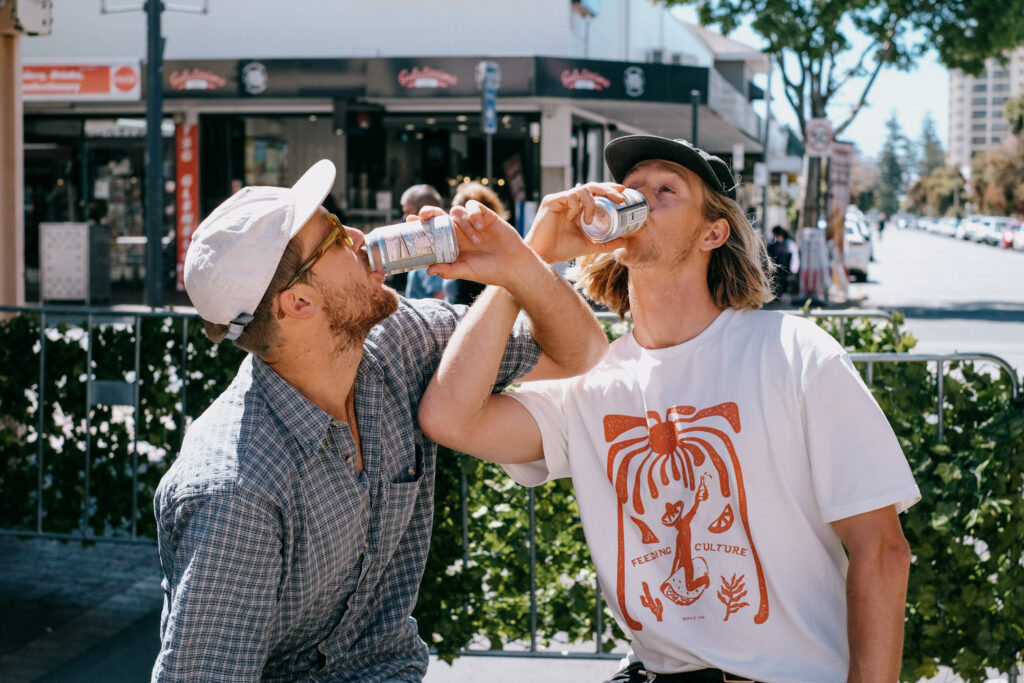 From there, The Pirate Life crew took our direction and personal tastes to the next level and magicked up the official Beach Burrito Easy Ale. Brewed with our moreish Mexican cuisine in mind as its ideal food match, the beer is flavourful, fresh and clean, with enough body to hold its own next to a plate of nachos.
Amarillo and Cascade hops from the US lend gentle lemon-lime notes, while a clean fermenting yeast pulls it all together for a refreshing finish. The Easy Ale settles in at a sessionable 4.5%, so it really does what it says on the tin. Not spicy enough to compel you to launch yourself down the nearest half-pipe 5 beers in, but just enough to make you consider it.
Here's cheers to the Easy Ale! Available now at all Beach Burrito venues, for you and your amigos.