As winter rears its frosty head, we're dusting off our snowboards and brain buckets and getting some WD-40 into the doors of our Jindabyne restaurant ready to re-open on June 11th. Opening weekend is jam-packed with DJs and drink specials, so secure your seats here for Friday and Saturday night!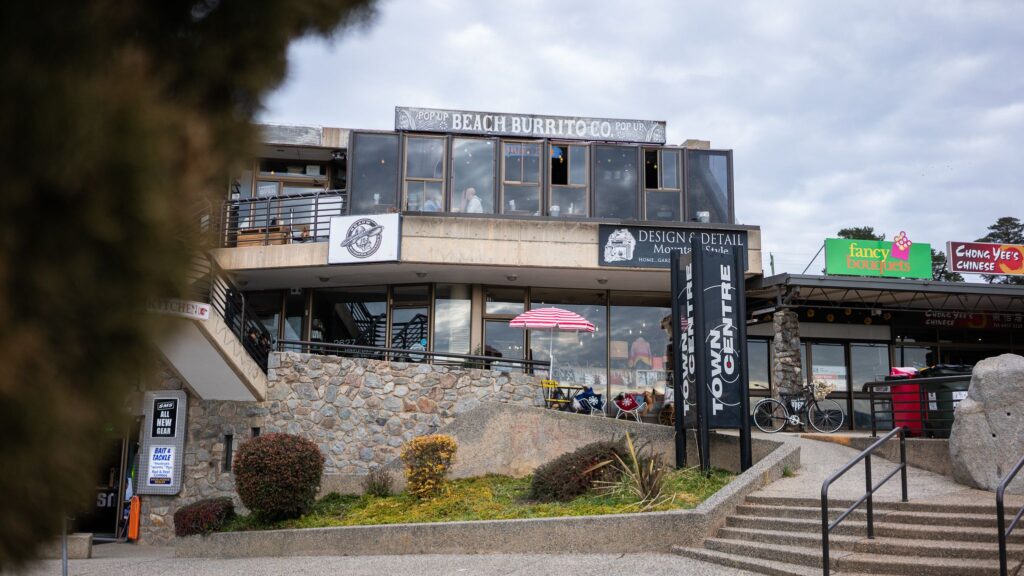 Ahead of the season, we caught up with our good mate Bridie Rawson, who's living proof that the only thing more awesome than a steeze queen who shreds pow is a steeze queen who shreds pow and invests their time championing other steeze queens who also shred pow.
Bridie is the legendary lady leading the Tough Tits in Mitts movement – an inclusive snowsports community yelling a little louder for the females in the back(country) whose insane talent rarely gets the noise it deserves.
Bridie is no stranger to a snow season or seven. The South Australian ripper took straight to the slopes when she finished school to become one with the gnar. After a few years of teaching kids to cut french fries and pizza slices with their skis as an instructor, she huddled up inside snow gear hire shops for a couple of seasons. Here, she began noticing some pretty hectic inequalities between men and women in the industry.
"What I noticed was that guys were overwhelmingly represented 'doing stuff'. The support and exposure wasn't there to show us girls that we could do it too. The avenues were so much harder to access."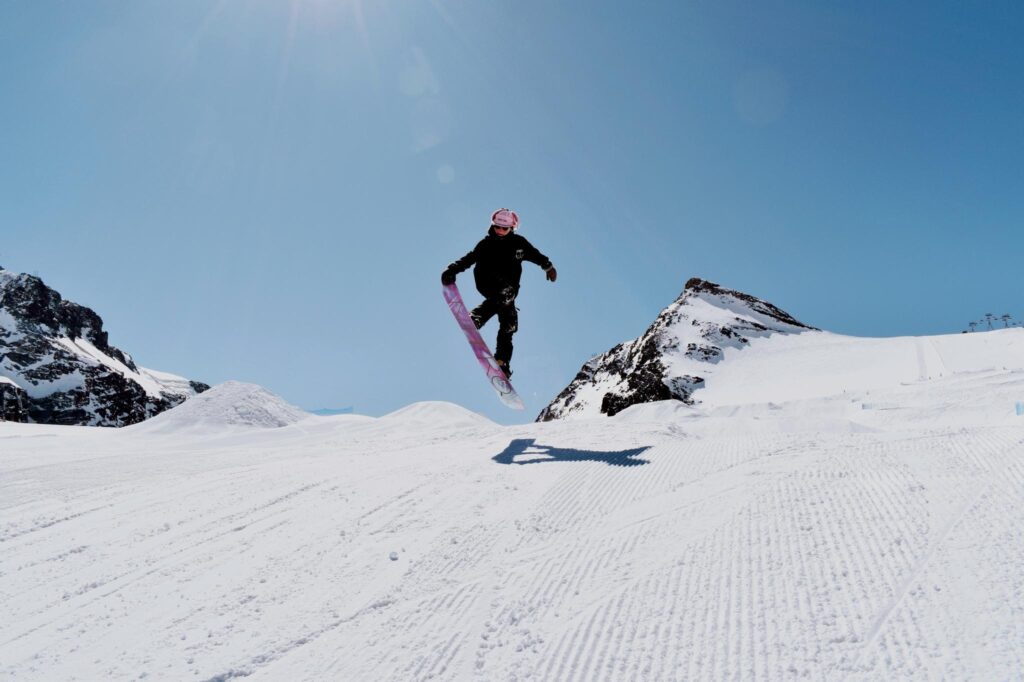 "So last season I ended up in Jindabyne surrounded by this amazing group of girls that were pushing each other to get into the park, to ride harder, to get into the backcountry, and I just felt so privileged to have that support. But it took me seven years of snow seasons to find these girls. So I thought, fuck that, we need to make this more accessible for the younger generations coming through".
Cruising back to Sydney from Jindabyne after 2020's snow season, Bridie landed on the slogan 'Tough Tits in Mitts' to represent bad-ass babes going hard on the slopes. She's already slapped the slogan on some rad merch, which we can neither confirm nor deny makes you any better at stomping your first handplant. We can confirm, however, that you'll look extra fresh either way. And, a portion of your Tough Tits kit purchase will head to Boarding for Breast Cancer, who provide education and support for those affected by breast cancer. It's the ultimate 'look good feel good' kind of situation.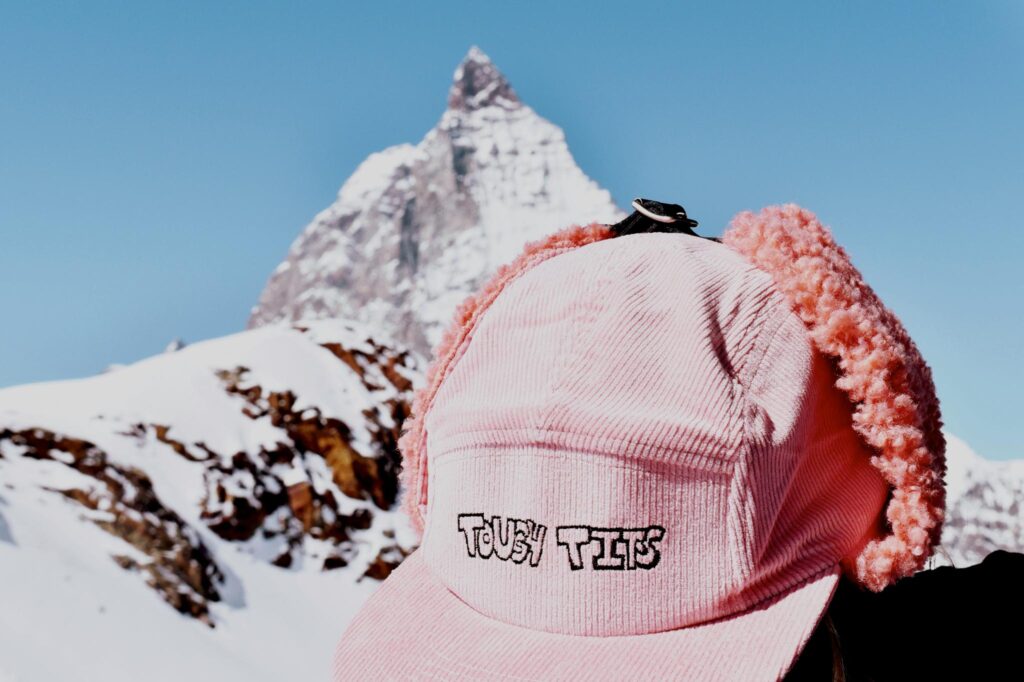 While the Tough Tits Instagram showcases some epic snaps of the rippers behind the bras, Bridie's also got a bunch of interviews with inspirational skiers and snowboarders lined up for her blog. As for who inspires her, she's huge on Tora Bright and Maddie Jones.
"Maddie's pretty big in the industry and I've followed her free skiing for a while now… I reached out to her in the early days of Tough Tits and she was such an incredible support."
Bridie's 2021 snow season is shaping up to be an absolute belter. Between hitting her favourite runs at Perisher ("literally any run on a powder day"), she'll be fuelling bodies with Mexican goodness at Beach Burrito Jindy and kitting people out with snow gear at ESS Boardstore.
To kick the season off, she's hosting a massive Tough Tits launch party at Beach Burrito Jindy on Thursday June 24th (think less sand, more powder).
"We've got some awesome chick DJs in the bag for the night, which I'm stoked about. We'll also be launching all our new merch, so it should be a wild time. And it's free entry!"
In the meantime, mosey on over to their Insta and website to scope out the toughness for yourself. And if you reckon you're not too shabby at sliding, Tough Tits' DMs are open for practice before the season starts 😉 No, seriously. Bridie wants your pics.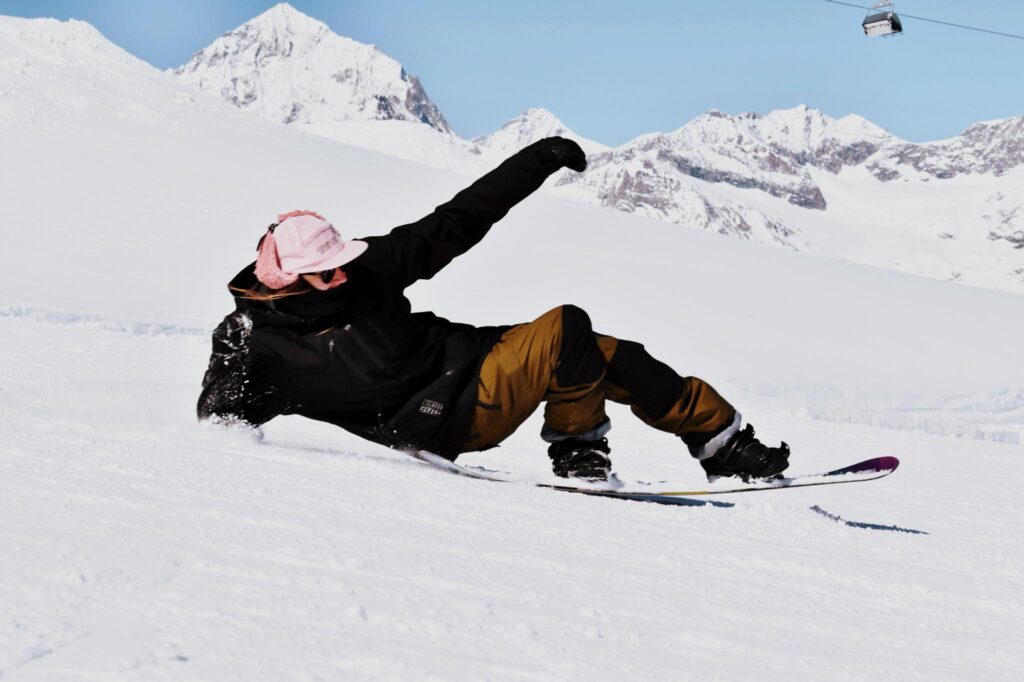 "Everyone should get in contact, send through any photos, tag us in anything and we'll share it! We just want to get connected, pump up the season, pump up ourselves and pump up one another!"
Bridie and the crew will be at Jindy all season ready to fill your empty stomachs with Mexican goodness after those huge days on the mountain. Gather your mates cause we're open for bookings now!
Words by Tess Fuller