It's a COVD safe party place!
Social distancing and venue restrictions doesn't mean we can't have fun, and here at Beach Burrito we are on a mission to fun-ify your life!
So, this Saturday night at Beach Burrito Coogee we are going to spice up your dining experience (not just with extra hot sauce) with some drink specials, live music and DJs til late.
Introducing our first instalment of 'Seated Beats'!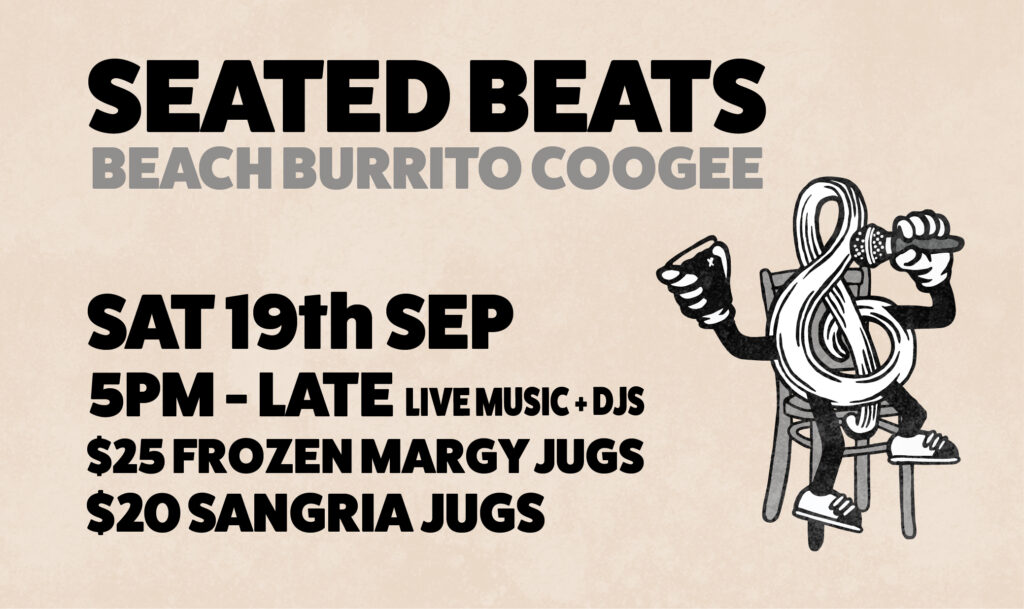 Bookings are heavily encouraged to lock in a spot for you and the amigos. You can do so HERE
Please be warned, good times will be had.
Book your table