Now, we may not be a stranger to our good friend and skate ambassador Aimee Massie, but we thought some of you might.
So let us provide you a little insight, be a virtual wingman as it were, and introduce you to one of Australia's best skaters who is leading the way for the female skate scene.
To kick(flip) off proceedings, here's a short bio of Aimz to give you some background before we get stuck into the meaty stuff!
Name: Aimee Massie
Nickname: Aimz
Age: 28 (TODAY! YEOW)
Current Location: Sydney
Local park: Sydenham
Who do you ride for?: Santa Cruz Skateboards, Santa Cruz Womens, Independent Trucks, Emerica shoes, Basement Skate, Beach Burrito, Young Henry's, Cultivate Recovery and Baus Headwear.
Local Beach Burrito / fav menu item: Newtown and the OG chicken burrito ?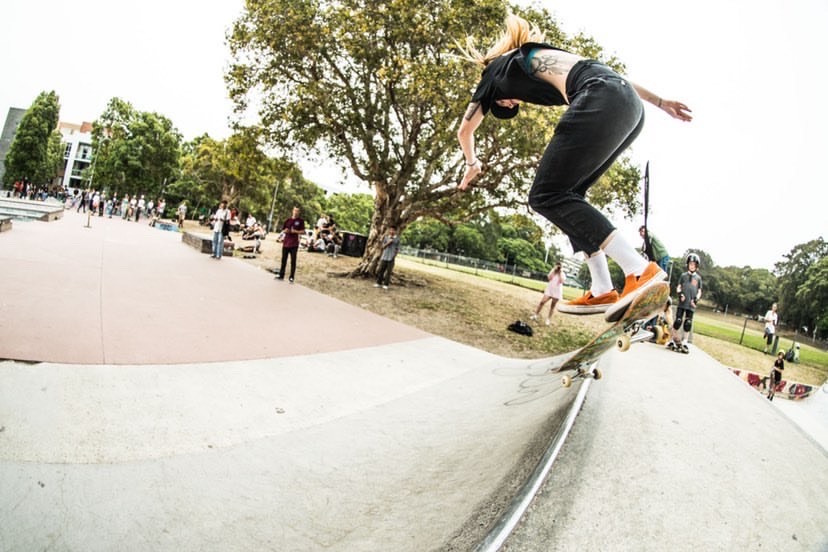 "I was always a crazy kid that was always chasing adrenaline"
Hey Aims! How's things?
Hey guys! Yeah everything is really good! I've been skateboarding almost everyday and working at basement, so I have been keeping busy.
Stoked to hear you've been skating a bunch! Now we gotsta know, what was skating like for you growing up? Was it something you've done forever, or picked up late? Essentially, how did this whole being an unbelievable skater thing start out for you?
I was always a crazy kid that was always chasing adrenaline haha so I tried a lot of different hobby's. I was riding BMX before I found a skateboard, and I was super good at BMX! But one day I jumped on a board and we made a connection and I wanted to skate everyday! I started getting serious in skating when I was about 16 so I started competing and loved it! It pushed me a lot.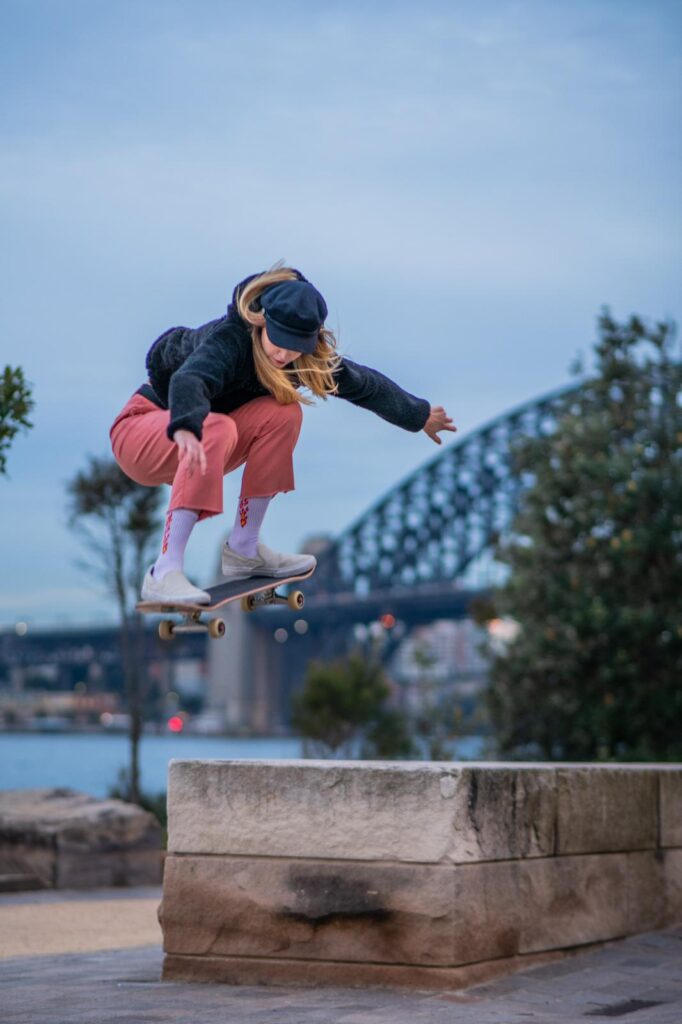 What have been some of your skating highlights in your career so far?
Omg there is sooo many but I probably have to say skating in X Games Sydney in 2018 was one of the most surreal highlights. Just before X Games I went solo to Barcelona and Paris that was amazing! The culture over there is so rad and the spots are crazy – seriously it's like heaven! But I'd have to say last year was my favourite when I went on tour with Santa Cruz!
"I'm really excited for the future of skateboarding, it's a sport for everyone to enjoy!"
How has skating changed since you started out as a little grom in the park? And where would you like to see it in the future?
I think skating has changed dramatically since I was first in the park! There is a lot of girl skaters in the picture now and there is even LGBTQ skateboarding community's all over the world it's amazing! I'm really excited for the future of skateboarding it's a sport for everyone to enjoy!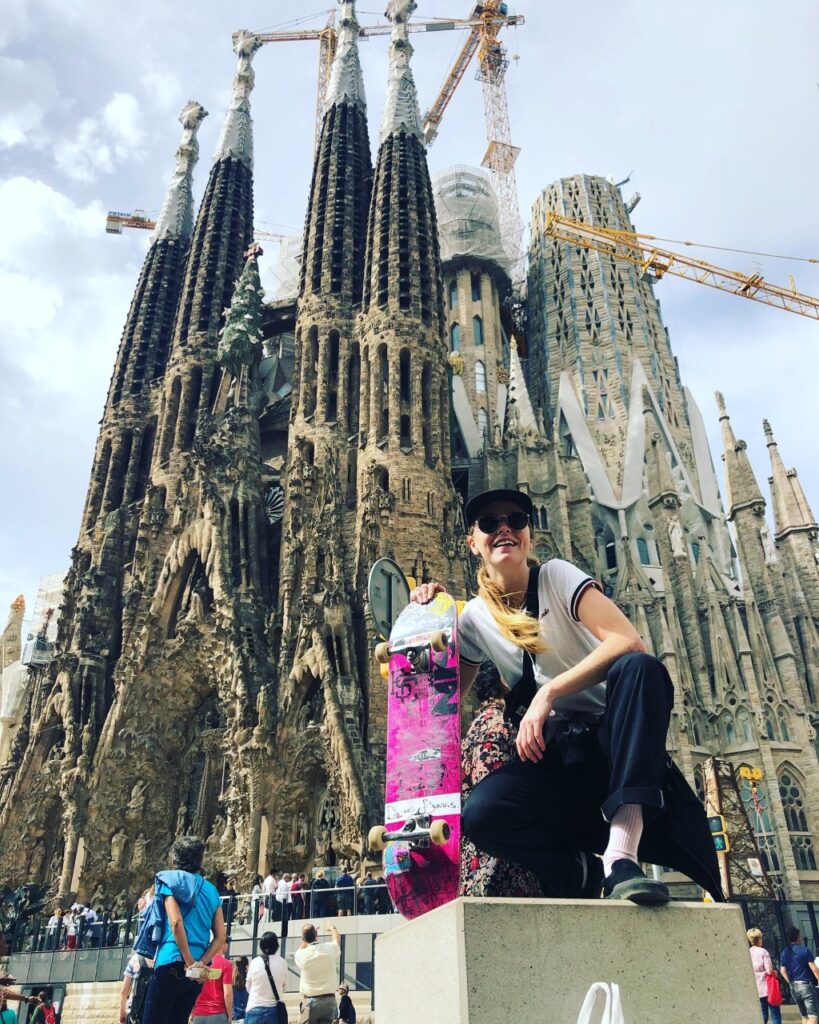 Sorry to bring up the C word, but what effect has the big COVID monster had on you and your skating this year?
Haha well I mean it sucks not being able to travel and see your homies all over the world! But I guess it's just something we all have to go through!I have been keeping myself very busy working and skating a lot!! Im actually filming a skate part right now and I'm working really hard on it so I guess that's exciting.
Do you think this might have long-term effects on the skate industry?
I honestly don't think so! I work in a skate shop and I've never seen the shop so busy in my life! People are buying boards because they can't travel so they are looking for fulfilment in their lives!
Whats your plans once this whole thing blows over? What does the future hold for Aimee Massie?
Well once this is all over I'm hoping to go travelling the world skating again! But until then I'll be here in Newtown enjoying my local tacos ? ❤️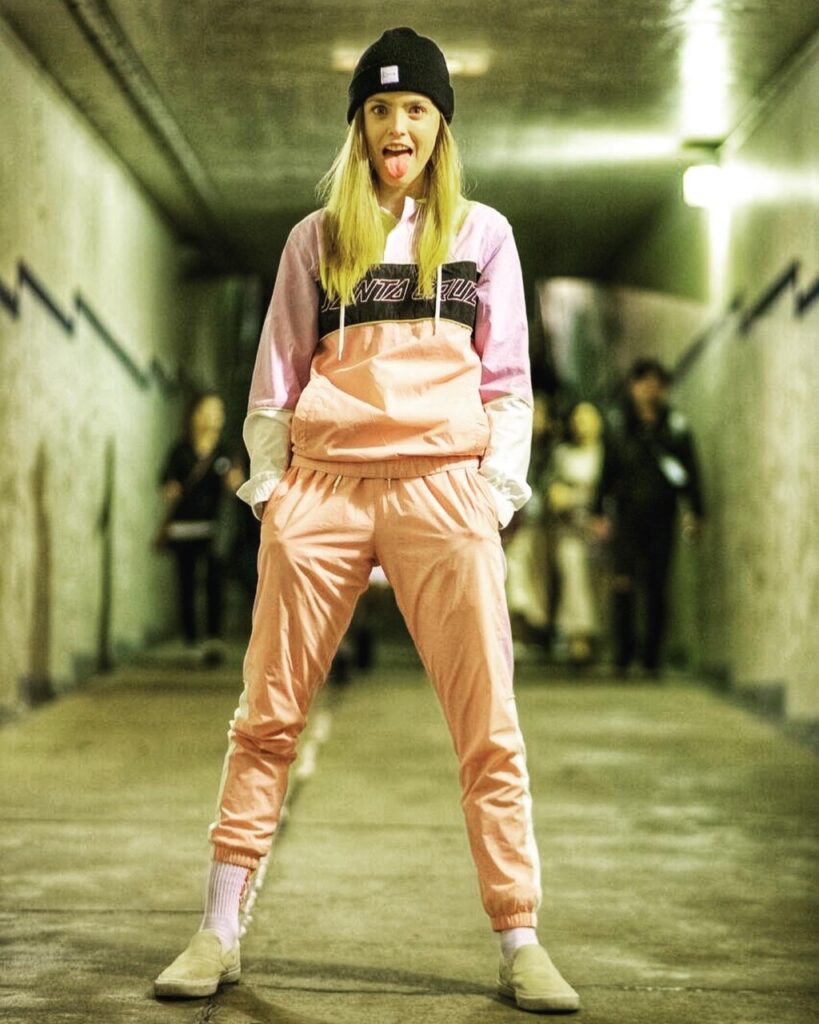 Thanks for catching up Aims! See you for a frozen margy tonight yeah?
Yes Please! ?
Words by Tom Redden