We don't reckon there's much in life that can't be improved by a decent smack of guacamole on top. Made from the humble avocado, guacamole is a holy, zingy, creamy condiment essential to any Mexican feast.
After countless years of tasting and adjusting to get the balance just right, we're stoked to say our kitchen crew have freaking nailed this guac recipe. And now, we're letting the avo-CAT-do out the bag (lol yikes) so you can make finger-licking good Mexican from the comfort of your own kitchen.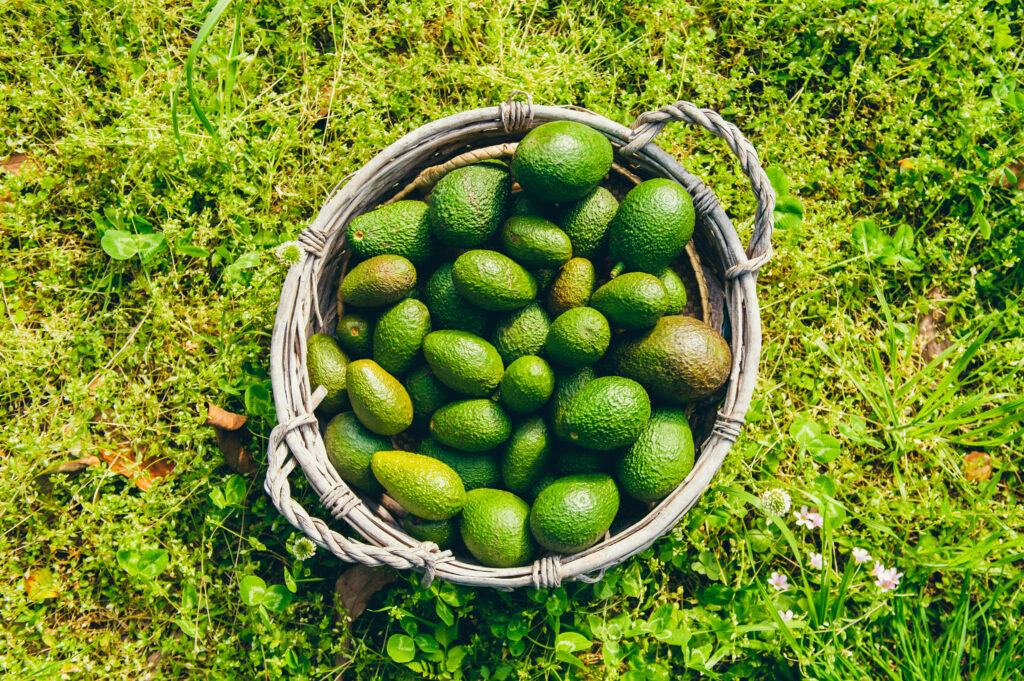 For guacamole that hits different, you want perfectly ripe avos (these ones above are probs a bit underdone – but hey, they look pretty!). They should feel lightly soft – but not mushy. If the supermarket only has firmer fruits that aren't quite ready for reincarnation into guac, pop them in a brown paper bag with some bananas overnight. The bananas release Ethylene gas that massively speeds up the ripening process-they'll be set for smashing the next day. This is a heart-warming story of camaraderie between the banana and the avocado, and also actually just really helpful information.
Our method is simple, fool proof and delish. We're not not suggesting you grab a packet of corn chips, go full Nigella Lawson for 10 minutes and call it a day.
Yield: 2 ½ – 3 cups of guacamole.
Time: 2 x listens to 'Avocado Aficionado' by Soaked Oats, NZ indie pop band (10 minutes, give or take)
Buy this:
3 large ripe avocados
½ red onion, finely diced
1 clove garlic, crushed
½ bunch coriander, roughly chopped
1 lime, juiced
Salt, pepper and something spicy
Do this:
Half the avocados, deseed them, roughly dice in the skin and then scoop out the flesh into a bowl. Give them a light mashing with a fork, so it's smooth but retaining some chunky texture.
Add the red onion, garlic clove, coriander and lime juice. Stir to combine.
Add salt and pepper to taste. Don't be afraid to go hard on the salt to really make the flavours sing.
Spice it up-use a dash of chilli flakes, your favourite hot sauce (our go-to is Tapatio) or even some finely chopped jalapeños.
Your guac should keep in the fridge for a few days if you pat it flat in its container, drizzle lemon over the top and seal it air tight. Don't let a brown colour scare you, just carefully scrape off that layer and keep snacking.
Avo go, amigos!
Or, if you just feel like having us make it for you, just order online here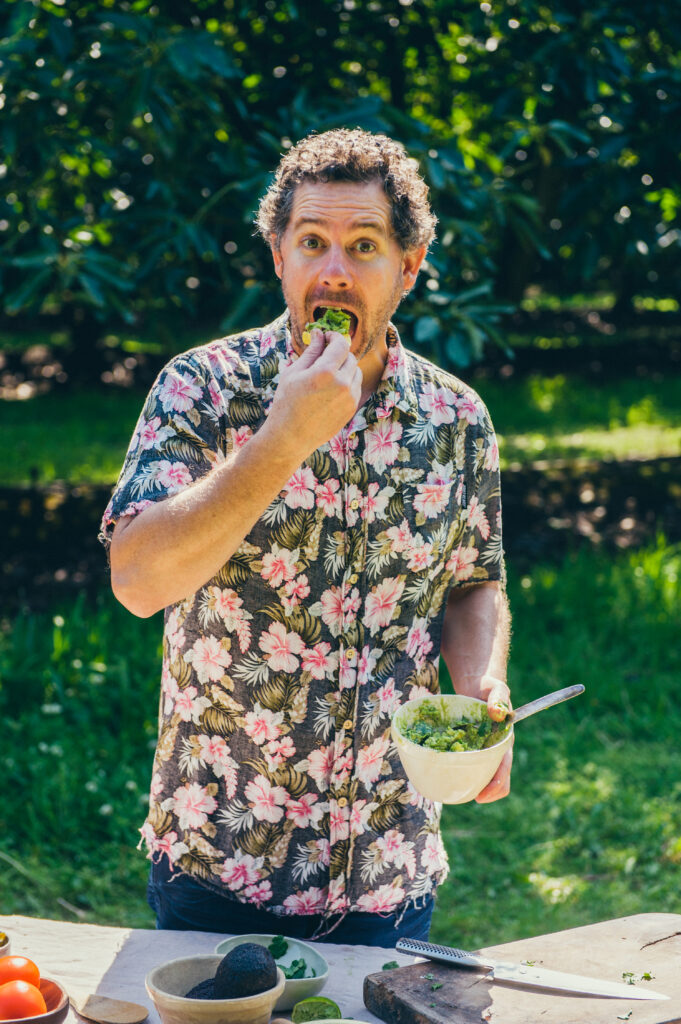 Words by Tess Fuller