Join us on a virtual 'Tour de Burrito' to meet our eclectic bunch of Venue Managers, who are responsible for serving up those Beach Burrito Good Times™ you know and love.
With Tour de France off the cards for the foreseeable future, the next best thing is obviously this epic expedition across state borders to all our venues. We'll get to meet all the legends who work tirelessly to keep our wheels spinning, customers grinning and taste buds winning.
Picture this like a dinky bicycle situation, where you're gracefully perched on our handlebars, double parked with a burrito in the left and a Tecate in the right. The first stop of our grand tour takes us to Dee Why, on Sydney's Northern Beaches, where our venue manager Matt reigns supreme over his Mexican kingdom (his words, not ours, we swear).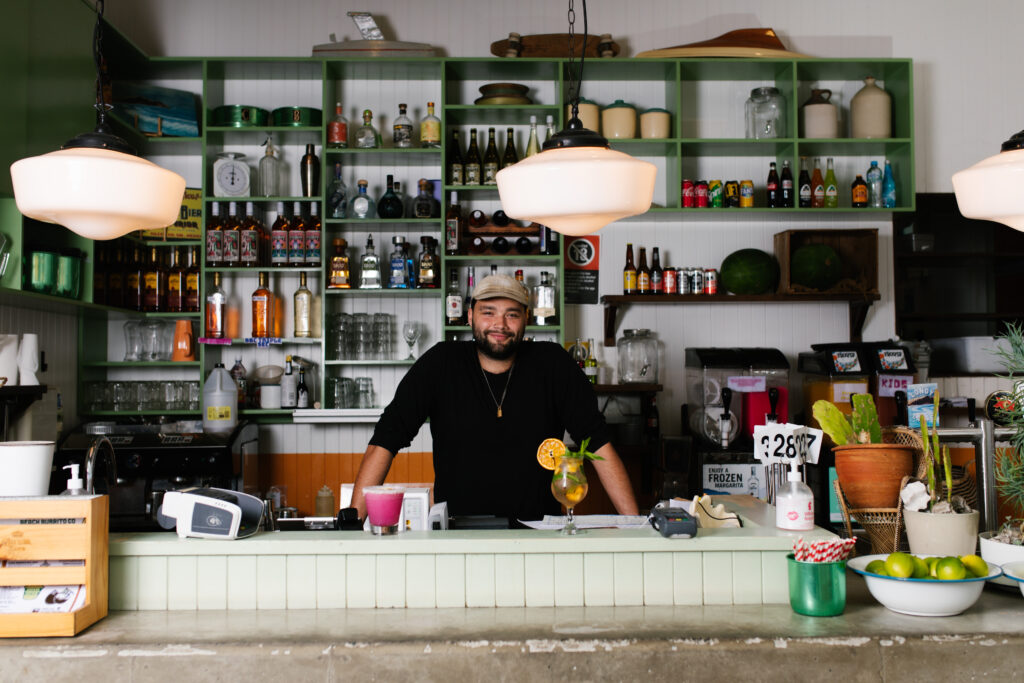 After raising hell in California for 6 months – the very birthplace of the Beach Burrito brainchild in 2006 – Matt returned to Australia with an insatiable appetite for Cali-style Mex. A true hospitality veteran and Northern Beaches local, he shortly landed the gig as Dee Why's head honcho.
So, let's dismount our bike to smash a few cocktails and spin some yarns with Matt on his first anniversary with Beach Burrito!
BBC: When did you start doing the Beach Burrito management thing that you do so well?
Matt: Literally on this day last year. I texted Blake (our founder) this morning saying 'Happy one year, baby.'
BBC: Well you're smiling like a silly idiot now, so tell us what you love about the job?
Matt: It sounds like I'm begging for a pay raise, but honestly just how much faith the team has in me. The owners believe in you from the day they hire you and if you want something, they'll make it happen. They truly believe that your interests are the best interests for the restaurant.
BBC: So if this faith hypothetically wasn't restricted by the law, budgets, and general social expectations, what would you do with the restaurant for a night?
Matt: I would put a rooftop bar on and do a slip and slide in the middle of summer down the hallway. I would get one of my kegs hooked up to the slip and slide so instead of water flushing around, it's Longy Lager. I know it's a recipe for a yeast infection, but I don't care, it's happening.
BBC: We'd love to see it. You're somewhat of a Mexican food connoisseur, what's your hottest staff hack when customising our menu?
Matt: It has to be a flying pig burrito with a Californian upgrade and add pineapple salsa. It offers sweetness from the pineapple, but you still get the spicy chipotle aioli and guacamole, a crunch from the cabbage, the pork's nice and juicy, and the chicken balances it nicely. And then the chippies. The beloved hot chippies.
BBC: Go on, what else is good?
Matt: Veggie fries and chilli fries are also amazing, they're like a Mexican snack pack. If I could open up a Beach Burrito of my own, I'd open one that kicks until 3am outside of a nightclub. It'd just be greasy Mexican snack packs and frozen margs and chilli con carne mac and cheese hot dogs.
BBC: Speaking of nights out, where can we find you for knock offs after work?
Matt: Hands down the Dee Why Hotel. Their bar is stocked with absolutely everything and they can make all the classics. If I wanna impress the boy I've just picked up the bartenders whip me up some whisky sours but if I'm with people I know I'm just screaming for VBs.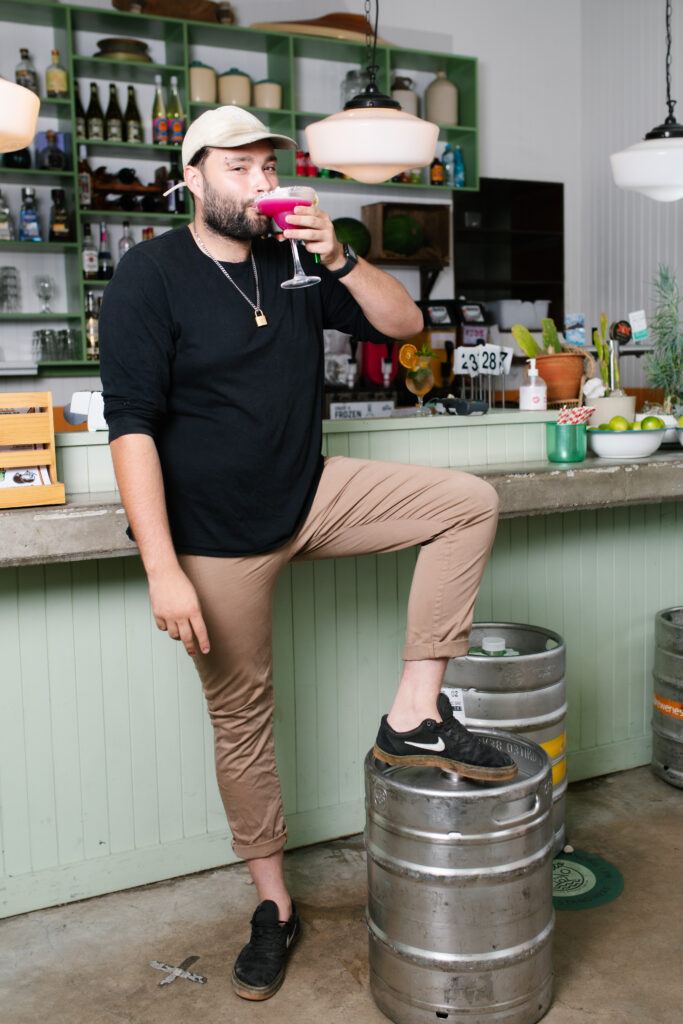 BBC: What's something that not many people know about you but you'd like to share with the inevitable million readers of this article?
Matt: Wow, well realistically what I want to say won't be published. *giggles awkwardly*. I guess I've always wanted to fly a plane and I intend to do so before I die.
BBC: Finally, I hear there's something exciting cooking up in the kitchen at Dee Why. Can you tease us with some details?
Matt: Yes! We'll soon be opening for breakfast at 7am for food and coffee, so people can roll off the beach and start their day right. The menu is nicely split down the middle. Half of it is very Dee Why – bliss bowls, stuff for the fruit, nut and berry lovers. And then the other half is real hungover, thick, Mexican breaky. That's what I'm into. We're also gonna start doing bottomless brunches, midday drinks specials, and other fun stuff.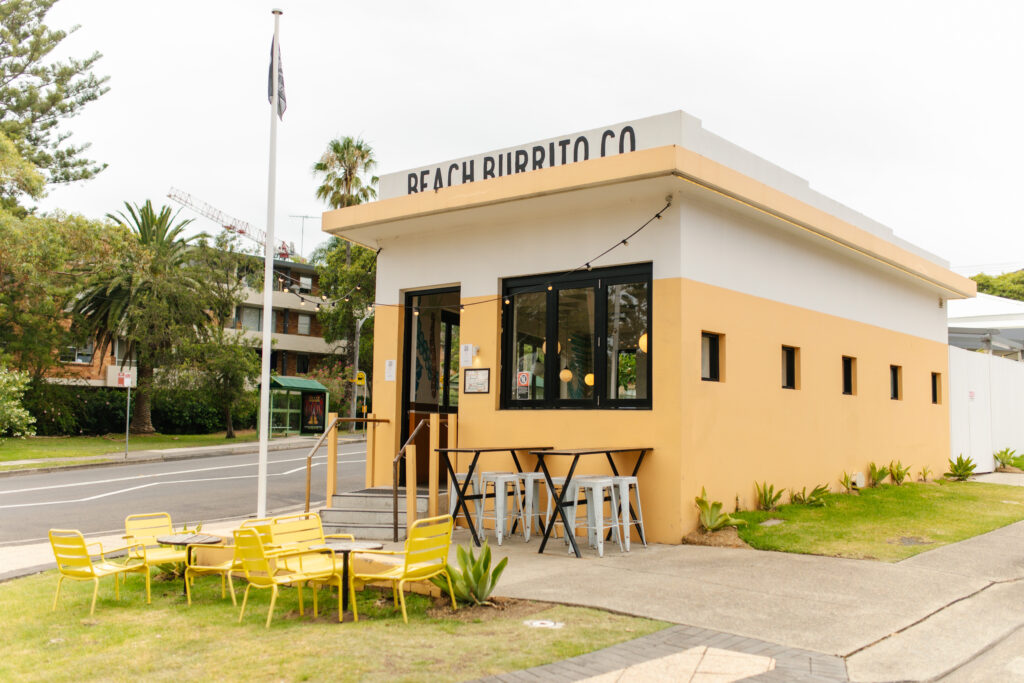 *Due to the Northern Beaches Coronavirus cluster, our Dee Why beach shack is only offering take away at the moment to keep everyone safe. Our brand new Breakfast menu has been put on hold until the new year so watch this space! If you'd like to hit up our other venues in the meantime, you can book a table here. We'll see you at the next stage of tour de burrito, amigos!
Words by Tess Fuller.
Photos by Wade Whitington.