Sydney Indie rockers and fervent burrito enthusiasts Before The King are hijacking our Newtown store this Friday to launch their punchy new single, 'Argentina'. 
Some may say imitation is the highest form of flattery, but we beg to differ. For us, it's when an awesome band launches a social media campaign to get one of the delicious Mexican morsels on our menu named after themselves.
That's exactly the smooth move that the Before The King boys pulled on us recently. Once we stopped blushing, we caught up with the band to chat about their new single, this Friday's antics at our Newtown store with a sold out show, and of course, burritos.
Ahoy! After your last single was called 'Low Expectations', we admittedly had high expectations for this next one, 'Argentina' (haha). Thankfully, you nailed it. Tell us a little bit about how this song came about.
'Argentina' came about pretty much the same way all our songs do! It starts with someone presenting an idea on their instrument, we think 'damn that sounds pretty good', and then all of us start jamming along for a few minutes until we stop and build the song altogether. This was the first song we wrote with our new guitarist Oscar, so it was a really good sign to us that we churned out a keeper so soon after he joined!
If you could picture people listening to this track anywhere, where would it be?
Two locations come to my mind. The beach and the exact moment that you finish work/school/uni for the week – wherever that may be.
Our Newtown venue is playing host to your single launch next week, and I heard along the grapevine there was some heavy lifting behind it to get it over the line. How the heck did it all come about?
All we knew was that we had a goal in mind: Get a burrito from Beach Burrito named after us. So in order to do this, we decided that we'd make a funny video or photo and upload it to Instagram every day, until Beach Burrito gave in to our demands. Naturally, hilarity ensued. After a few days, Tom reached out to us to say that, while Beach Burrito can't add a permanent Before the King burrito to the menu, they wanted to offer us the next best thing – which in our eyes is victory!
You've also been able to work some magic and snag a Before The King Burrito on the menu for the night. What's in it and what are you calling it?
The 'Before the King Burrito'™ is an impressive feat of burrito engineering. You can expect to see crushed corn chips, pulled jackfruit, a new special vegan chipotle aioli as the key features. We actually went in to the store in Newtown and constructed a few experimental burritos to try. What everyone's going to get to taste on the 20th is the best of the bunch.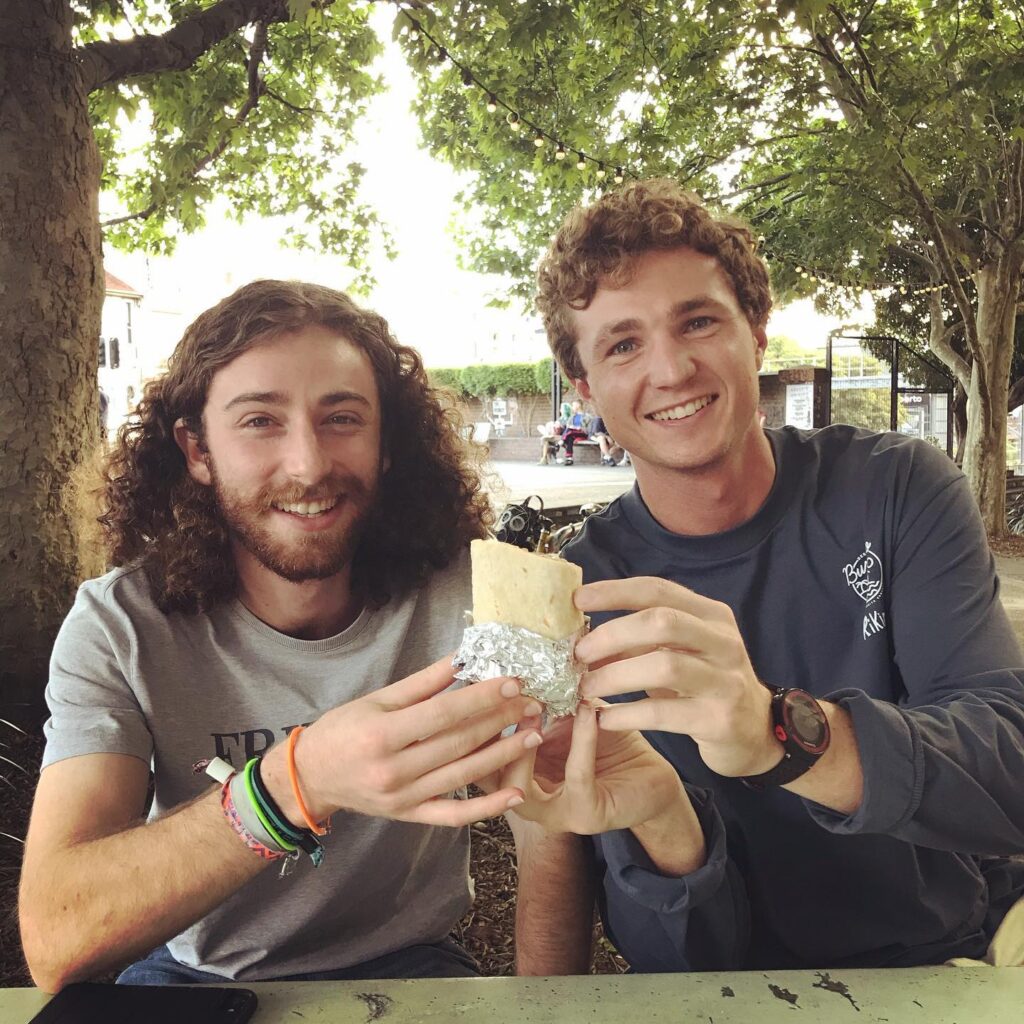 Hypothetically, if you guys could put on a festival with three other bands this weekend, who would make the bill and why?
Our three favourite Sydney bands would probably have to make it on board: The Lazy Eyes, Keen's Mustard and Dip.
What's next for BTK? Anything you can tease us with? Music video? Sold-out international worldwide stadium tour?
Yep you guessed it. Sold out stadiums everywhere from Cuba to Angola hahaha. At the moment we're on a streak of releases, so you can definitely expect more music from Before the King soon, and then more cool shows like this one to accompany it. (Maybe even an album release in the near future…)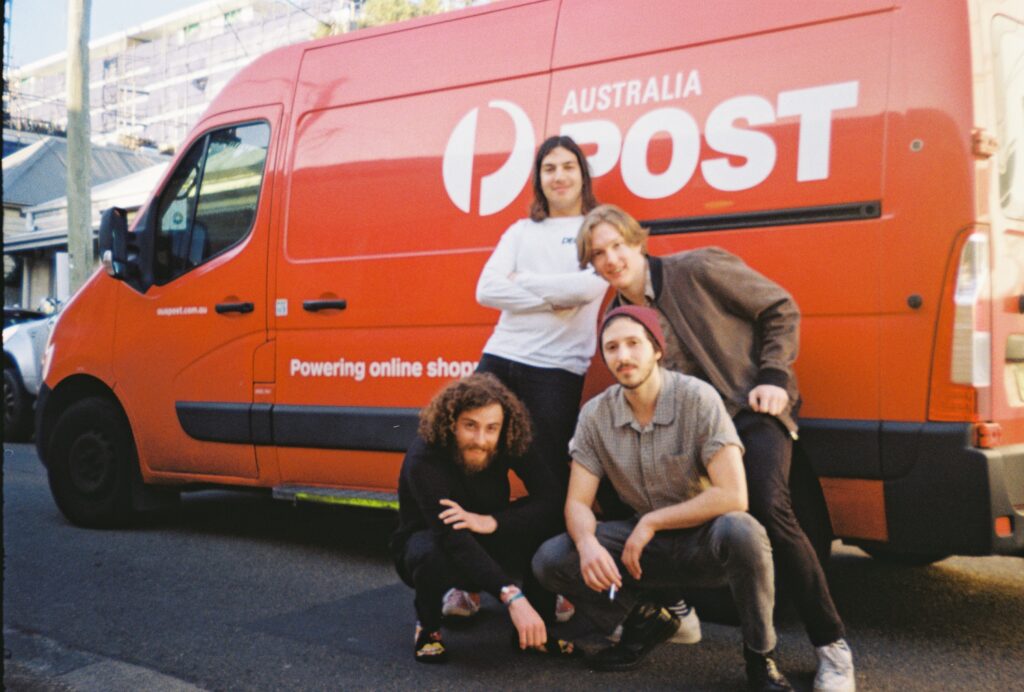 Tickets to this Friday's single launch flew out the door like tacos on a Tuesday, but you can treat your earholes to Before The King goodness here on Spotify.
Words by Tess Fuller.
Images supplied by Before The King.