This Saturday we're turning our Coogee, Cronulla and Coolangatta stores into Triple J 2020 Hottest 100 party houses, and we'd love to yell "shoulda been higher!!!" all day with you.
Let's face it. In the road trip of life, 2020 was the car's handbrake. Or cattle grids. Or having to go 50km/hr through a sleepy town after cruising at 110.
Luckily, that bumpy stretch did have a redeeming quality – the soundtrack was absolutely bang on. Throughout an introspective and reflective year, we heard some creative genius exploding from our favourite Aussie bands and artists.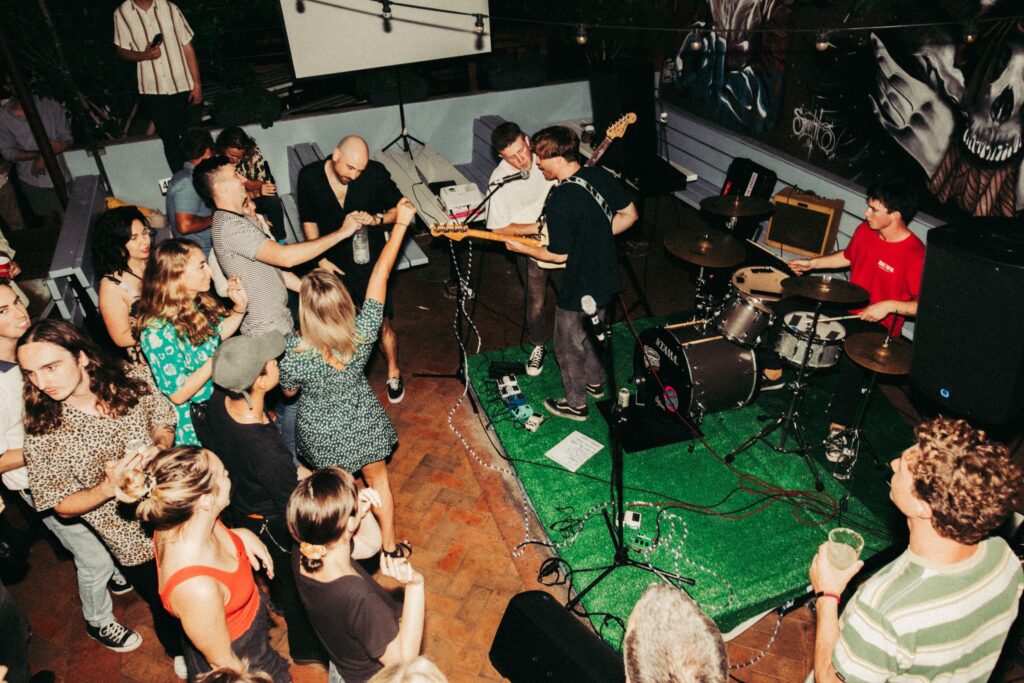 So we'd love you to join us in celebrating the music that carried us through 2020 at our Hottest 100 parties on Saturday!
If you're in Sydney, you can cruise down to Coogee or Cronulla and join the antics. Gold Coast goers, come and treat your ear holes and mouth holes at our newly reopened Coolangatta beach shack.
All parties kick off at 11:30am, with the Hottest 100 streaming live from midday. Coolangatta and Coogee have also locked in DJs to keep the vibes going after the countdown wraps up.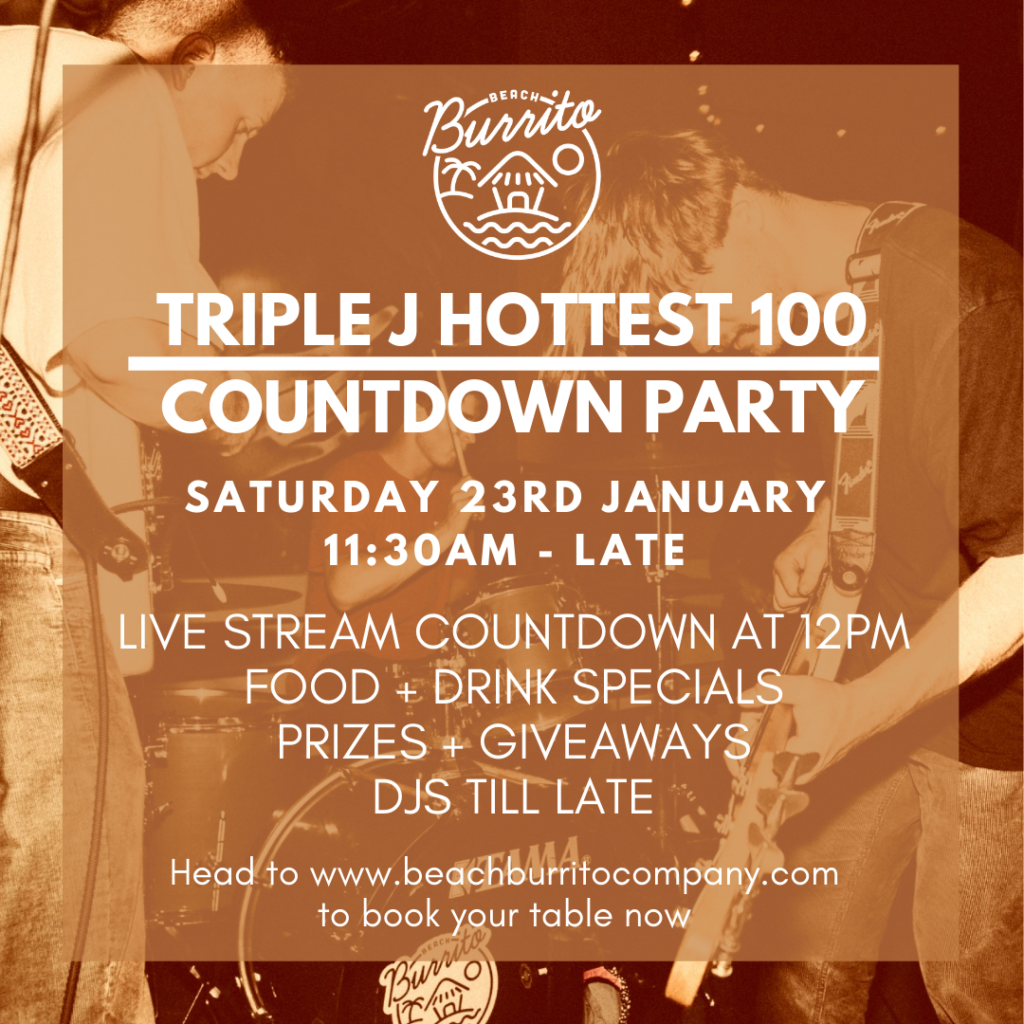 We've wrangled a few epic drink specials to keep your whistles wet and ready to sing along to your favourite songs.
Plus, if you've completed the gruelling task of sifting through last year's best tracks and refining your top 10, you're in luck! Prizes and giveaways will be up for grabs for registered voters (think shots, beers, shots… beers…)
Benny Hill from Coogee, the music-obsessed mastermind behind these parties, has also slid an Australian/Mexican fusion cheese and vegemite quesadilla onto the menu for the day. He's shared his votes with us ahead of Saturday to get you in the mood.
BEN'S 2020 HOTTEST 100 VOTES:
– Dune Rats // Bad Habits
– Dune Rats // Bobby D
– Peking Duk // Move (Ft. Alisa Xayalith)
– Skegss // Fantasising
– FISHER // Freaks
– Hockey Dad // Itch
– Violent Soho // Lying On The Floor
– Violent Soho // Pick It Up Again
– The Smith Street Band // I Still Dream About You
– Mashd N Kutcher // Get On The Beers (Ft. Dan Andrews)
Big ups to Benny for voting for all Australian artists and bonus points for being so rock heavy. Ben gave us a little insight into his votes… "Tough pick but I reckon my number one is Bobby D by Dune Rats! They're a hell of a band, and the Dunies were the last gig I saw before COVID started to ruin live music. It was an epic night and they're an epic bunch of dudes. If they wanna do a small gig at our Coogee store I would froth out!!"
You can reserve a table for you and your mates here. Bookings are filling up fast, but there'll be space for walk-ins if you're a little late to the party!
Words by Tess Fuller.