Things just got real here at Beach Burrito! Due to booking out on Taco Tuesdays wayyy too fast and some amigos missing out. We have extended everyone's favourite special to Mondays!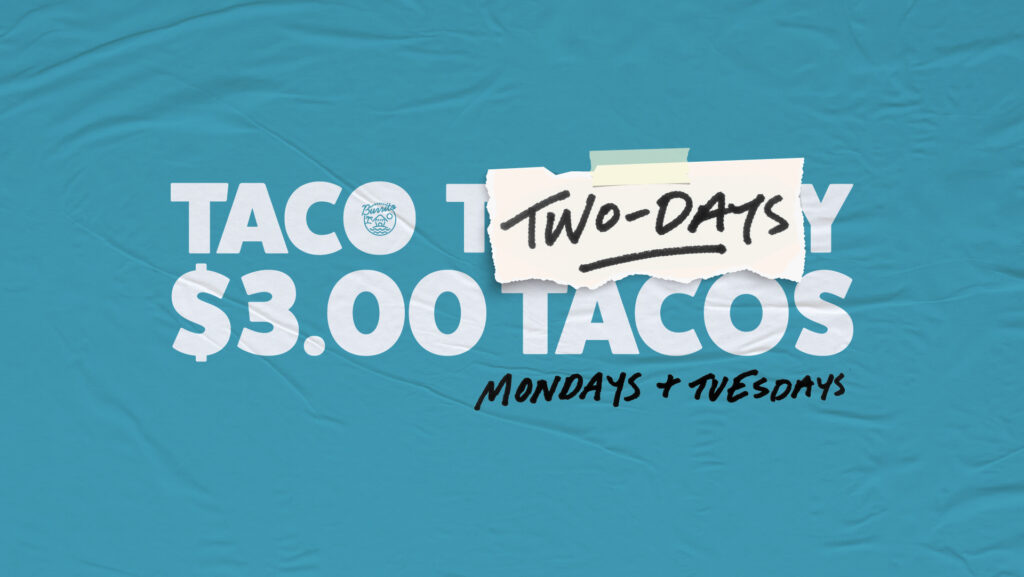 Thats right, your eyes are reading correctly. $3 tacos all day on both Mondays AND Tuesdays – crazy right?
Bookings will be essential to secure your bum a seat for either Monday or Tuesday (or both if you're feeling naughty!). So, get on the buzzer to your amigos and rally them up, then head to our bookings page here.
See below to set a goal for how many tacos you can eat in one seating.
We'll see you soon amigo!